Pet Friendly Hotels in Ujjain
(3 Pet Friendly Hotels in Ujjain)
Pet Friendly Hotels in Ujjain with Lowest Price Guarantee
Choose from below List of 3 Pet Friendly Hotels Available in Ujjain. Book online to get great deals and discounts on Ujjain Pet Friendly Hotels in just one click.
Recently Booked Hotels in Ujjain

Near Ujjain Train Station, Ujjain
A 2-minute walk from Ujjain Junction, Hotel Rama Krishna is good for pilgrims looking for budget accommodation in the heart of t

Subhash Marg, Ujjain
Hotel Shree Ram Niwas is nestled in Ujjain which attracts pilgrims from all over the country. This beautiful city lies on the ea

Ujjain, Ujjain
Traveling anytime soon? Looking for a value for money accommodation? This charming property has everything required to make your
wifi
restaurant
5
The staff at the Hotel is friendly and service is prompt. The cleaning needs to be improved a little which will make the Hotel best in the area. Recommended for family stay as the staff is very nice.
Madhur Sharma
( Jul 04, 2019)
5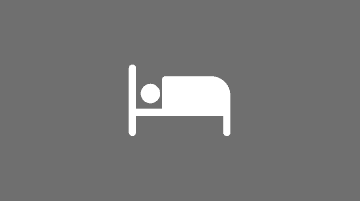 Sahu Guest House is located in Ujjain which is one of the ancient and most beautiful cities of Malwa region located in central I
Recently Viewed Hotels in Ujjain

A 2-minute walk from Ujjain Junction, Hotel Rama Krishna is good for pilgrims looking for budget accommodation in the heart of t
Near Ujjain Train Station, Ujjain
Last booked at 9(hrs) ago

Hotel Shree Ram Niwas is nestled in Ujjain which attracts pilgrims from all over the country. This beautiful city lies on the ea
Subhash Marg, Ujjain
Last booked at 1(hrs) ago

Traveling anytime soon? Looking for a value for money accommodation? This charming property has everything required to make your
Ujjain, Ujjain
Last booked at 6(hrs) ago
wifi
restaurant
5
Hotel Paradise Residency is located in the city mentioned in the Vedas and filled with age old monasteries and sculptures, Ujjai