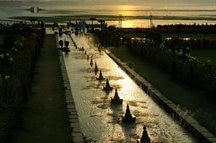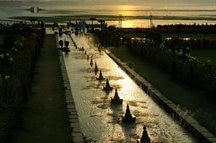 Rs.39,999
Rs.36,400
per person
DEAL
Exclusive Online Offer: Book now & Get Rs. 7199 Off for 2 travellers on booking through ..
Know more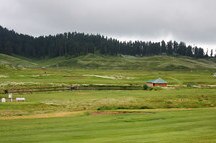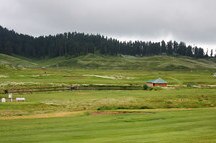 Rs.43,999
Rs.42,999
per person
DEAL
Exclusive Online Offer: Book now & Get Rs. 2000 Off for 2 travellers on booking through ..
Know more
Call us toll free :1800-103-8800
About Kashmir
The bejewelled crown of India, perennially flaunting its luxuriant beauty, Kashmir is undoubtedly heaven on Earth. With its towering mountains where chilly winds roar, lush-green valleys with colourful blooms, and tranquil lakes with a wide array of shikaras, Kashmir offers a uniquely memorable experience to all its visitors. Undoubtedly, Kashmir tour packages are the most sought after in the country. Yes, the glorious state crowning India has nothing ordinary about it. At every step, the region unravels a beautiful surprise for you. Painted almost like a scene from your favourite fairytale, the Kashmir Valley will leave you enraptured.

Visibly distinct from the rest of the country, Kashmir offers a richness that is hard to resist. Whether it be the Kashmiri apples, the charming attire of the state or its rich culture, it is all one-of-a-kind. You will enjoy strolling through the valleys, luxuriating on the grassy green carpets and witnessing the clear skyline beautifully adorned with snowy mountain peaks. Our Kashmir package introduces you to what real Kashmir is. Making your Kashmir tour even more worthwhile is the enriching houseboat experience wherein you can enjoy some quiet time in the tranquility of the lake with your loved one. You can also experience its enthralling charisma via the relaxing gondola rides. Once you come here, you'll never want to go back. For, along with its luxurious natural beauty and serene tranquility, you can never have enough of Kashmir's incredible cuisine either. You'll soon plan a return trip to soothe your senses in this paradise on Earth, we promise!
Best time to visit Kashmir

Kashmir is beautiful all through the year and is worth a visit at any time. However, the best time for your Kashmir tour is from March to October. The pleasant weather conditions make it easier to explore the place and capture the beauty of the lush valleys adorned with colourful flowers and fruits. The alpine vegetation is also at its best during this time. You can indulge in numerous adventures such as horse riding and river rafting to make your tour memorable.

March to Early May: March, April and May are the spring months of Kashmir. These warm months are great to explore the unparalleled beauty of the Valley. Temperatures during this time are moderate, ranging between 15⁰C and 30⁰C, making these months optimal for sightseeing. You will wake up to pleasant mornings with adequate sunshine welcoming you to explore the place.

Early May to August: You can take a Kashmir package during these months as well which mark the summer season in Kashmir. The weather is warm and pleasant, and great for nature treks and trails.

September to November: The months from September to November are the autumn months wherein the foliage starts changing colours. If you have taken a Kashmir tour package during this season, then you have much to experience, such as lush greenery amidst sprawling apple orchards and the first onset of snowfall.

December to February: Kashmir experiences chilly winter during the months of December, January and February. The temperatures start plunging from October onwards, and by December, it is all cold and freezing. But no matter how adverse the conditions, tourists still visit the Valley in large numbers to see it all covered in white. Winter is the best time to experience the snowfall and indulge in sports such as skiing, heli-skiing and snowboarding. Gondola rides offering stunning views of the snow-covered valleys are also extremely popular during this season.
How to reach Kashmir:

The majestic beauty of Kashmir needs no introduction. No amount of words can do justice to its immaculate beauty. Tourists are always on the lookout for the best Kashmir tour packages to get a chance to witness the exotic beauty of the region. Being a prime tourist destination, the Valley has great connectivity with the major cities of the country. There are numerous transportation options available that make it easy for visitors to reach the place from every corner of the world.

By Air:

Srinagar Airport is the major one in Kashmir, receiving flights from the main cities of India including New Delhi, Bangalore, Goa, Jammu, Mumbai and Leh. All major airlines such as GoAir, Air India and Jet Airways serve the airport which is located 15 km from the center of Srinagar and is easily accessible by local transportation. Air transport is the most convenient and the fastest way to reach Kashmir.

By Rail:

Jammu-Tawi Railway Station is the prominent railway station serving the Kashmir Valley. Trains from major cities of India such as Delhi, Pune, Kolkata and the like are directed to the station. So Kashmir is easily accessible by train too. However, the station is 330 km away from the Valley. Therefore, you will need to hail a taxi or bus for your onward journey. Banihal Railway Station is another railway station that serves the Valley.

By Road:

Getting to Kashmir by road is undoubtedly the best option as you get to witness the beautiful vistas of the valleys all through the journey. There is good road connectivity between Kashmir and other neighbouring cities. Several private and state-run (JKSRTC) buses can take you to Kashmir. You can also enjoy a self-drive to the beautiful region, passing through picturesque locations. The National Highway 1-A is the major road that connects Srinagar to Jammu. There are three routes that lead to Kashmir – via Jammu, Amritsar and Chandigarh. Bonus: You get to enjoy a mesmerising drive through the scenic locations on all three routes.
Places to see in Kashmir:

The beautiful valley of Kashmir is adorned with a picturesque landscape of towering mountains and luxuriant green carpets. The Kashmir tour package will take you through numerous such places that will remain etched in your memory for a long time.

Srinagar: The capital city of Srinagar perfectly captures the beauty of the Kashmir Valley. A stay in a houseboat on the Dal Lake is the most amazing experience that the city offers. Take in the beauty of the picturesque sunset over the tranquil lake while enjoying a relaxing stay in the houseboat. You can also indulge in trekking, water skiing and bird watching in Srinagar.

Leh: Leh is the prime destination in Kashmir, offering unique experiences to travellers and adventure seekers. Situated high among the mountains, this quaint place is blessed with rich natural beauty. Bikers especially love to head to Leh for an extraordinary experience.

Gulmarg: The hill resort of Gulmarg, popularly known as the 'Meadow of Flowers' for its mesmerising natural beauty, is a feast for the eyes. The vast stretches of greenery ornamented with bright flowers set against the majestic backdrop of the Himalayas make for a beautiful sight. While in Gulmarg, do not miss out on the gondola ride that offers spectacular vistas of the Kashmir Valley below.

Pahalgam: The small hill town of Pahalgam, with its lush greenery of conifers, is tranquil and serene. Relax in its beautiful surroundings and get rejuvenated.

Sonmarg: Sonmarg or the 'Meadow of Gold' is another picturesque location that you should not miss out on in your Kashmir package. It has a lovely green stream adorned with beautiful flowers and the stunning backdrop of snow-covered mountains.

Kathua: Located on the banks of a river, this quaint town will take you into Kashmir's past with its many Sufi shrines.

Kupwara: Another captivating place in the Kashmir Valley, Kupwara has rolling green carpets, clear lakes and alpine mountains. Enjoy exploring its beauty and visit some popular attractions of the place on your tour under the Kashmir package.

Jammu City: The famous city of Jammu serves as the pilgrimage site of the Hindus. In this city resides one of the most revered religious spots of the country – the temple of Mata Vaishno Devi. Every year, thousands of devotees come to the city to pay their respects to Mata Vaishno Devi. There are also numerous other temples and religious sites in the city.

Hemis: The small village of Hemis is one of the lesser-known places of Kashmir. It is home to some rare species of wildlife such as the snow leopard and bharal (Himalayan blue sheep). Visit the place to explore its famous monastery and national park.

Kishtwar: Another lesser known place of Kashmir is Kishtwar. Though it is not popular among travellers, those looking for an extraordinary experience must visit this place. It has a fascinating landscape of hills and forests and makes a good option for trekkers and explorers. Wildlife enthusiasts will find it equally amazing as they can indulge in a safari at the National Park of Kishtwar. Besides, two famous pilgrimage circuits - Sarthal Yatra and Machail Yatra - are also located in the region.
What to eat in Kashmir
Kashmir not only soothes your eyes; it also pampers your tastebuds. The diverse cuisine of Kashmir has some authentic dishes that are rich in flavour. Your Kashmir tour is certainly incomplete without tasting the authentic Kashmiri dishes.

Rogan Josh: Rogan Josh is a popular lamb dish of Kashmir. Introduced by the Mughals in India, this spicy and aromatic treat is made with various spices and yoghurt. It is quite healthy and surprisingly low in fat. You can savour it with naan or rice.

Yoghurt Lamb Curry (Yakhni): Yakhni is a savoury authentic Kashmiri dish prepared by cooking lamb in a yoghurt curry. The delectable dish has flavours of black and green cardamoms, mawal flowers, dry mint leaves and onion paste. Fennel seeds enhance the taste and aroma of the dish. One can enjoy the delicacy with rice.

Modur Pulav: Modur Pulav is sweetened rice made using milk, ghee, cashew, other nuts, cinnamon, sugar and saffron. The Kashmiri saffron enhances the colour and taste of the rice. Its distinct flavor is nothing like the sweetened rice that you have been eating.

Kashmiri Muji Gaad: This is an amazing dish made using fish and lotus stem, cooked in herbs and hot spices. It has a unique taste and is served during festivals and special occasions.

Dum Olav: Dum Olav or Dum Aloo is a pure vegetarian dish. The Dum Aloo is cooked with yoghurt, fennel and hot spices that give it a unique flavour and taste.

Lyodur Tschaman: This is another pure vegetarian dish greatly loved by all the Kashmiris. It is prepared using cottage cheese cooked in a creamy gravy containing turmeric.

Goshtaba: This popular Kashmiri dish is often called the 'dish for the Kings' and has a royal taste that keeps you yearning for more. Minced meat is cooked in a yoghurt-based gravy along with spices that lend it an appetising taste and enticing aroma.

Thukpa: Thukpa is a dish of the Leh region, originally from Tibet, but is quite popular across the country. Do savour this thick noodle soup with vegetables during your tour of Kashmir.

Skyu: The delectable Skyu is a traditional dish of Leh and is lovingly cooked in every household of the Leh-Ladakh region. It is prepared by cooking small pieces of wheat flour in water. You can enjoy this amazing dish with vegetables or meat.
Why Kashmir is the Heaven on Earth
If you still find yourself debating over the uniqueness and heaven-like feel of Kashmir, try exploring the lesser known sides of this snow clad beauty.

An unexplored paradise in Kashmir

Between Pahalgam and Srinagar, there is a paradise bustling with wonderful maple trees and tumbling blue water. Situated in the Anantnag district is an inconspicuous paradise called Verinag, one of the main reservoirs of the River Jhelum. You will find an abundance of natural beauty and complementing landscapes all around.

Of landscapes painted by nature

To the North East of Ladakh valley and at a distance of about 140km from Leh valley, is another lesser known wonder called Nubra valley. The Shyok and Nubra rivers feed this landscape, making it green and the contrast to the red gold monasteries are a sight worth recording on film.

A meadow that tells a story

The 'Doodhpathari' is a green meadow close to Srinagar but with limited accessibility. Legend has it that this lush green meadow surrounded by snow clad peaks derived its name from a story that says that a priest once prayed and poked the ground with his stick for water, but milk oozed out instead. Though green in summer, the meadow becomes a ghostly white with a stream passing through it in the winter cold. You can even choose to live in igloo-shaped houses here.

Enter the festival hosted by the Tulips

On the 5th or 10th date of the month of April, The Indira Gandhi Memorial Tulip Garden holds a spectacular show of full blooming Tulips. The shore of the Dal Lake is also covered by a collage of reds, yellows, pinks, whites and the most spectacular of blues and purples. Those of you on your Kashmir honeymoon can enjoy a filmy romantic walk alongside the tulips spread over 5 acres. Fish out your cameras and enjoy clicking or being clicked!
FAQ for Kashmir Tour Packages:-
1. How many packages to Kashmir do you have?
- We have a total of 2 packages to Kashmir .

2. What is the minimum price for a package to Kashmir?
- The minimum price for a package to Kashmir is Rs.38,999 .

3. What is the maximum price for a package to Kashmir?
- The maximum price for a package to Kashmir is 39,999 .
Kashmir Packages - Best offers on Kashmir tours & travel packages at MakeMyTrip. Get exciting deals for total 2 Kashmir holiday packages Starting at Rs.38,999 .
Makemytrip Blogs
Theme Destinations for Kashmir Holiday Packages:
Popular Themes in India at MakeMyTrip :
Kashmir Places to visit Map
{"Srinagar Houseboat":{"lat":"34.0895","long":"74.8341"},"Gulmarg":{"lat":"34.1289","long":"74.4106"},"Pahalgam":{"lat":"33.9814","long":"75.3201"},"srinagar":{"lat":"34.1255","long":"74.9443"}}
Recommendations Holiday Packages at MakeMyTrip
Near By Kashmir Locations