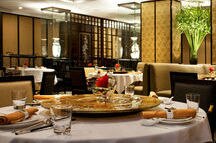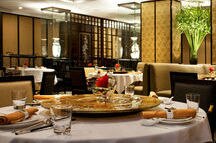 DEAL
Exclusive Offer Instant discount of up to Rs 40000. Offer valid on bookings made on Make..
Know more
Call us toll free :1800-103-8800
Pattaya Family Packages | Book Family Packages for Pattaya | Family Packages Pattaya - MakeMyTrip.com
Packages For Pattaya Family - Pattaya Attractions / Activities / Sightseeing Places
Treat yourself to Pattaya Family packages. Whether you're looking for a Family package to relax and indulge, special holidays in Pattaya with friends and family, a trip to your favourite chillout spot or a new adventure, you've come to the right place. Relive your life again and add a little spice to it with exciting Pattaya holidays. MakeMyTrip offers great deals and discounts on various vacation packages. Don't miss our best value deals for other holiday destinations across India.Pattaya Family Packages - Get discount on Family packages for Pattaya Tours & travel packages at MakeMyTrip.We offer customized Pattaya Tour & Family Packages. Plan a travel to Pattaya and its various tourist attractions with Pattaya Family packages. Explore exciting Pattaya Tourism with cheap vacation packages.
Customer Travel Reviews
Wonderful Trip By DUPAGUNTLA SRAVAN KUMAR
Successfully we completed our Thailand trip. We came back last night. It's been a wonderful last week and we enjoyed a lot. All this would have not happened with out you, smriti and other Make My Trip team. Thanks a lot for the help throughout the trip. Special thanks to our tour guide oh/Rom for being with us and making. Our lives easy.
Looking forward to make a trip again with Make My Trip.

Thanks & regards,
Sravan.
..[+] More
Memorable Trip By SAMPAT SUWALKA
I would like to thank you for the Memorable trip you have organized for me and my wife to Phuket and Krabi in May'14. Hotels and the whole trip was commendable. Truly impressed by your services, specially when i left my bag at the hotel. Sorry for the inconvenience at the odd times. Although i am a regular traveler through your agency, but this time truly impressed by you. Great services. Hope for the next travel with you.

Regards
Sampat Suwalka

Sampat suwalka
..[+] More
Awesome Trip By LUV RAJWANI
My trip was awesome.

Thanks
Luv Rajwani

Recommended Holiday Packages
Pattaya Map
{"Pattaya":{"lat":"12.9276","long":"100.877"},"bangkok":{"lat":"13.7563","long":"100.502"}}
Pattaya Weather
Pattaya
26 April 2018, Thursday
Chance of a Thunderstorm
Max 32°
Min 26°
Feels like 38°
Thu

32°

Fri

31°

Sat

28°

Sun

29°

Mon

29°

Tue

29°

Wed

29°