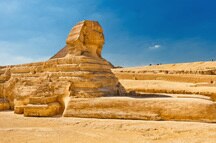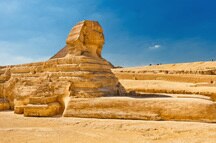 ABOUT PACKAGE
Luxor &Karnak Temples, West Bank, KomOmbo&Edfu Temples, Philae Temple & High Dam, Cairo Pyramids of Giza and Egyptian Museum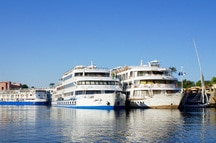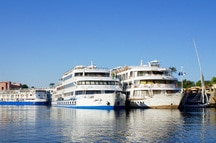 DEAL
Use GOMMT1 to book online and get discounts up to INR 35,000 on this package! Offer vali..
Know more
Call us toll free :1800-103-8800
Cairo Travel Packages - Sightseeing / Activities / Places Of Interest
Planning your own travel package? Why not plan a mesmerizing travel to Cairo. Go for a thrilling travel to Cairo matched with exciting Cairo travel packages from MakeMyTrip.com. Cairo, a dynamic city rich in contrast and colour has something to offer every traveller Also find low price travel packages and travel deals for other popular international travel destinations across the world.Cairo Packages - Best offers on Cairo vacation tours & travel packages at MakeMyTrip. Click to book customized Cairo packages & get exciting deals for Cairo holiday packages.
Cairo Tour Packages - Traveller Reviews
Wonderful feedback By MADHUMITA RAY
We had a very good trip, thanks to Make my Trip and particularly you, Rajani and Arman. I thank all the three of you who helped us. Regarding the trip, there are two minor complaints

1. The cruise was in some ways a letdown. It was not for 3 days. It was a single day only. The rest of the time we were docked at luxor with ships on either side. This was extremely disappointing.
2. Our guide in Luxor, Mr ashraf did not meet up to standards. He was not informative enough.

This apart I would like to particularly thank Mr Sam, Mr Aatif and Ms Samah, who were extremely hospitable and informative. The crew of the ship Monaco were also very friendly and polite.

Thanking You
..[+] More
: Tour Feedback By YOGESH VICHARE
Our Trip was very well organised by you guys, Fantastic Job Done.

All the tour guides were cordial and Informative and were very helpful.

we thank you for the nice arrangement done in Egypt.

Thanks once again for all the arrangements done.

Best Regards
Yogesh Vichare
..[+] More
International Popular Themes at MakeMyTrip:
Cairo Map
{"Luxor":{"lat":"25.6872","long":"32.6396"},"cairo":{"lat":"30.0444","long":"31.2357"}}
Recommended Holiday Packages