Hotels in Sawantwadi
(8 Hotels in Sawantwadi Price Starts @ Rs. 688 - Get Flat 30% Off use Coupon - SALE30)
Recently Viewed Hotels in Sawantwadi

Located at Shivaji Chowk on Sawantwadi main road, Hotel Saish International is a budget hotel.The place offers basic services yet
Main Road, Sawantwadi
Last booked at 1(hrs) ago

The Hotel Renuka Place is located at Sawantwadi, Maharashtra. It is famous for its Raghunath Market which is a major handicraft center
Main Road, Sawantwadi
Last booked at 9(hrs) ago

Nandan Farm is a budget property, located at 16 kms from Madure Railway Station and just 750 metres from S.T Bus Depo Sawantwadi. Situated
Charathe,Amboli Road, Sawantwadi
Last booked at 1(hrs) ago
wifi
restaurant
5
Very small rooms, towels were overused had become dull, 1800 for a single room for a night is too much, mango hotel nearby is a value for money, tv was not working, not worth 1800
HARSHAL | Sat, Mar 31, '18
Family Traveller
wifi
restaurant
5
The hotel is an MTDC hotel now under management of Krishna Sagar Holiday Resorts. The location is good but the hotel is not professionally run. The hotel is about 1 km from the Mumbai- Goa highway but there is no signboard on the highway. Even the locals did not know about it. This itself speaks about the hotel quality. The hotel reception is non existant. The entrance of the hotel is good but once you step inside you realise that that the hotel is in a state of decay. Out of the 20 odd cottages only 3 were occupied. The rooms are pathetic. The bedsheets are stained. The television was not working. The bathroom was filthy. It had not been cleaned for ages. So we asked for another cottage. We were given an executive cottage with a bath tub.This one was slightly better than the 1st one. The room was bigger but was very dirty.The bathroom had a tub but it was filthy. the hand shower was broken. There was no proper lighting in the bathroom. We decided not to have a bath at all, even we travel.
SANTOSH KANTEBET | Sun, Oct 30, '11
wifi
restaurant
5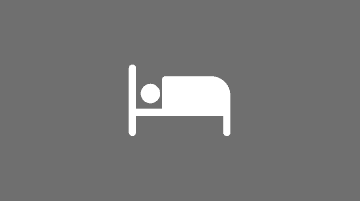 Hotel Ruchi Deluxe is a budget property located in the beautiful city of Sawantwadi. The property is situated at reachable distance
wifi
restaurant
5
Located at Shivaji Chowk on Sawantwadi main road, Hotel Saish International is a budget hotel.The place offers basic services yet
wifi
restaurant
5
Nice Place for stay !! We booked 2 standard AC Rooms for 5 people for 1 day and ended into extending the stay by 1 day . . Highlights -. 1) Proximity from Railway station & other must visit places - 4 stars for connectivity and location. 2) Rooms are quiet big enough in size to accommodate 3 people comfortably - 4 stars for Rooms and cleanliness. 3) Food quality and taste is nice but the rates are lilbit on higher side - 3. 5 stars for food. 4) Room service is excellent and very prompt - 4. 5 stars. C you again
Rohan | Sat, Mar 10, '18
Group Traveller
wifi
restaurant
5
A true home stay. If you are a non vegetarian or a vegetarian no worries both are equally wow.
Amit | Sun, Dec 31, '17
Family Traveller
Recently Booked Hotels in Sawantwadi

Very small rooms, towels were overused had become dull, 1800 for a single room for a night is too much, mango hotel nearby is a value for money, tv was not working, not worth 1800
HARSHAL
- 2018-03-31
Main Road, Sawantwadi
Last booked at 1(hrs) ago

A true home stay. If you are a non vegetarian or a vegetarian no worries both are equally wow.
Amit
- 2017-12-31
Charathe,Amboli Road, Sawantwadi
Last booked at 6(hrs) ago
wifi
restaurant
5
No doubt there was a hassle regarding my booking, Hotel Mango I / Mango 2, but it was clear before my visit. The hotel is a good one as compared to the cost & the overall situations. Will definitely recommend to others too.
Raghuvir Mallya | Tue, Nov 21, '17
Couple Traveller
About Hotel Booking in Sawantwadi
Book the best
Hotels
in Sawantwadi. Choose from 8 available Sawantwadi hotels & save up to 50% on hotel booking online at Makemytrip. Hotels &
resorts
price range starts from Rs.688 to 3735 per night in Sawantwadi. ✓Free WiFi ✓AC Room ✓Free Breakfast ✓Spa ✓Free Cancellation.
Check out lates Sawantwadi hotel offers on more than 8 hotels in Sawantwadi only on MakeMyTrip !
All Above Listings for Sawantwadi are updated on Saturday, November 17, 2018- 01.37.
Sawantwadi - Book affordable hotels in Sawantwadi at discounted prices with MakeMyTrip.com.
FAQs - Things to Know before Booking Hotel in Sawantwadi
Q: What's the temperature in Sawantwadi today 17 November 2018?
A: Min temprature Sawantwadi is °C and this will go Maximum to °C today.
Q: What are the best resorts & hotels in Sawantwadi to Stay?
A: Top 5 of the Best from Sawantwadi

Q: Which are the best Budget hotels, service apartments to stay in Sawantwadi?
A:
Check out the best properties to stay in and get best deals on more than 8 International Hotels on MakeMyTrip only. For a pleasurable stay, plan your trip to Sawantwadi Hotels with availability of nearby attractions and famous localities. All properties near are full of amenities including Outdoor poll, parking, business center, wi-fi, breakfast etc.
For the budget sensible traveller looking for a luxury location, budget hotels in Sawantwadi provide the perfect ambience at economical cheap price under different set of budgets.
Here is the best Budget hotels, service apartments to stay in Sawantwadi The best ones will be near , Sawantwadi Bypass Road, Sawantwadi, Nh-17 ,Main Road, Sindhudurg & Main Road
List of Top 5 Budget Stay are :
For the luxurious stay in Sawantwadi MakeMyTrip provides the huge list of 5 Star Hotels with exceptional customer care, luxurious bedding, and 24 hours room service etc at best price.
Here is some of the favorite picks from Sawantwadi hotels
Q: What are the Popular Hotels to Stay ?
A:
You can Pick properties on the basis of Top Review Hotels, Near Famous place & Best Budget accommodation
Top Rated/Reviewed Hotels
Top 4 Star hotels
Top Budget hotels for Stay
Q: What are the Best hotel deals in Sawantwadi?
A: There are Five star, Four star, Three star, 0 resorts & 7 Budget hotels in Sawantwadi. You can book hotels under different set of budgets - MMT have 1 under Rs. 1000, 6 under rs.2000 & Luxury category hotels.
Top area in Sawantwadi is Sawantwadi Bypass Road & attraction are & , To visit you can rach there at .
Sawantwadi Bypass Road have 1 and have Hotels to Book.