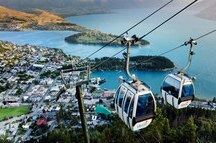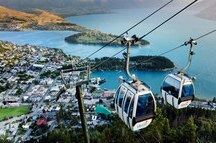 DEAL
Book Online & Get Instant Discounts Up To to INR 35000 Per Booking..~A fully customizabl..
Know more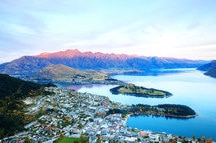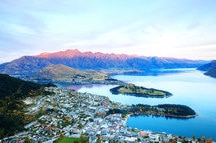 DEAL
Book Online & Get Instant Discounts Up To to INR 35000 Per Booking..
Know more
Call us toll free :1800-103-8800
New Zealand - Information About New Zealand Tourist Places, Attractions in New Zealand - MakeMyTrip.com
About New Zealand
New Zealand is a small island country, which has a sparse population of merely 4 million. Situated alongside the Pacific Ocean, New Zealand comprises two large land masses, named North and South Islands, along with several other smaller islands. Magnificent landscapes, vast mountain chains, steaming volcanoes, splendid coastlines, indented fiords and lush rainforests are enticing features about New Zealand. The lifestyle of the natives is mostly influenced by Maori culture and tradition that can be observed throughout New Zealand in marae, craft workshops, museums and galleries, and cultural shows. Besides art lovers, Australia is a haven for those seeking peace, rejuvenation and relaxation in sandy beaches, quiet coves and harbours spread across the region. Providing ample scope for numerous sports and outdoor activities, Australia is a playground for thrill seekers and adventurers. An interesting fact about New Zealand is that all the destinations in the country are within two hours flight due to its compact size. Lying close to the coast, most of the country experiences a largely temperate climate with mild temperatures. This makes New Zealand one of those great all year round destinations that make travelling at any time of the year a possibility. The most convenient way to reach New Zealand from India is via flights services by numerous airlines.New Zealand - Read about New Zealand, Places to visit, Nightlife, Attractions in New Zealand. Explore Restaurants, Shopping centres and tourist places in New Zealand at MakeMyTrip.com.
Recommended Holiday Packages
New Zealand Map
{"Queenstown":{"lat":"-31.8976","long":"26.9264"}}