Couple Hotels in Bharatpur
(3 Couple Hotels in Bharatpur)
Couple Hotels in Bharatpur with Lowest Price Guarantee
Choose from below List of 3 Couple Hotels Available in Bharatpur. Book online to get great deals and discounts on Bharatpur Couple Hotels in just one click.
Recently Booked Hotels in Bharatpur

Hotel is good to stay but it does not have any restaurant now nearby it. There has been a lot problem for food at night. Hotel even does not have staff, there is only one man doing ...
Ramiz Raja
- 2016-07-20
near bus stand, Bharatpur
Last booked at 5(hrs) ago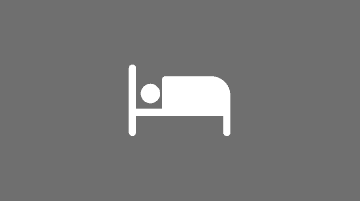 Very bad exceprince. Everything different MMT Pictures. Bathroom very dirty. Landline phone not available. Service very bed. Towel & shop not available. Wall was very dirty. TV was ...
Mahendra Roliwal
- 2017-11-24
Near Old Bus Stand Old Power House, Bharatpur
Last booked at 8(hrs) ago
wifi
restaurant
5
They upgraded my rooms without any request which I liked. Staff are good Important note:. Don't expect any 3/4/5 star facilities or arrangements. It's a simple hotel with big rooms and Open areas.
Souvick | Sat, Mar 31, '18
Family Traveller
wifi
restaurant
5
Pleasant stay with a good ambience. Soothing outdoor spaces, good for relaxing mornings and evenings
Vidhu | Sun, Apr 1, '18
Group Traveller
Recently Viewed Hotels in Bharatpur

Goyal Guest House, is located at an accessible distance from Airport, Railway Station and Bus Stand. To explore popular tourist
near bus stand, Bharatpur
Last booked at 1(hrs) ago
wifi
restaurant
5
Rooms are quite good and spacious. Location is very good. Bird Sanctuary is very near to the hotel. Just 2-3 kms away.
Mridula | Sun, Mar 4, '18
Couple Traveller