Hotels in Tatibandh Colony, Raipur
(Hotels in Tatibandh Colony - Book Now Price Starts @ Rs. 997)

3 Hotels Found in Tatibandh Colony, Raipur for You.
Click on "View Price/Book Now" to see Additional OFF ( Upto 70% ) on Selected Raipur Hotels in Tatibandh Colony.
Recently Booked Hotels in Raipur
wifi
restaurant
5
Facilities:Offering comfort and great services at budget rates, OYO 9856 Hotel MP Inn in Raipur is an ideal lodging for travelers
Recently Viewed Hotels in Raipur

Hotel Priya is situated in city Raipur. The property is at a distance of 14.7 km from Swami Vivekananda International Airport, Raipur

Location: Khushboo Guest Huse is situated at Railway StationRaipur. The bus station is 2km from the hotel. Airport is 12 Km 1-
Station Road, Raipur
Last booked at 4(hrs) ago
wifi
restaurant
5
Good location, all rooms are good, clean and room service is also good, I always predate this hotel for my stay at Raipur while coming for my tour. Food of this hotel is also hygienic and overall rating is good.
Deepakranjan | Thu, Sep 7, '17
Solo Traveller
wifi
restaurant
5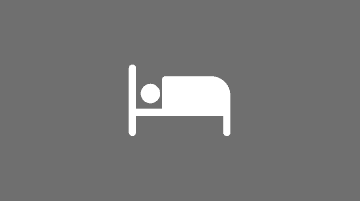 Slightly overpriced. Hotel staff & reception staff is very helpful & polite in nature. Service was good. Restroom was clean, but shower needed maintenance. My room size was pretty good however and I found everything to be pretty clean. My bed was certainly comfortable.
Dr Khelu Ram | Fri, May 6, '16
Couple Traveller
Tatibandh Colony Hotels Overview
Check out best Tatibandh Colony hotel deals and offers on more than 3 Hotels on MakeMyTrip !
Make your stay memorable in Tatibandh Colony with availability of nearby attractions, Shopping malls, Historical places including all the best amenities. Also the most friendly places to visit with family, friends and solo trip in Tatibandh Colony .
Choose your best ideal hotel from 3 available
Hotels
in Tatibandh Colony. Find out your ideal
nearby hotels
at makemytrip.com with best discounts.
All Above Listings for Tatibandh Colony, Raipur are updated on Wednesday, September 26, 2018- 02.52.
Tatibandh Colony Hotels Price Starts Minimum from
Rs.
for Budget hotel and Maximum Rs. for Luxury Hotels. Check Price Now!
You can Also pick from Top 5 out of 3 the list of hotels in Raipur