Hotels in Ramghat Road, Aligarh
(Hotels in Ramghat Road - Book Now Price Starts @ Rs. 645 - Get Flat 30% Off use Coupon - SALE30)
4 Hotels Found in Ramghat Road, Aligarh for You.
Click on "View Price/Book Now" to see Additional OFF ( Upto 70% ) on Selected Aligarh Hotels in Ramghat Road.
Recently Viewed Hotels in Aligarh

Galaxy hotel is located in Aligarh. A city with an old world charm that opens a window to a bygone era, also known as Mecca of Education
Aligarh City, Aligarh
Last booked at 9(hrs) ago

Hotel RR Inn is a 3 star property located at a distance of 1.3 km from Aligarh Junction and 190 m from Bus Stand. Prominent tourist
G.T. Road, Aligarh
Last booked at 1(hrs) ago
wifi
restaurant
5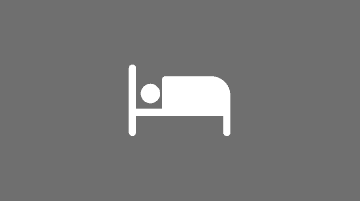 The most scariest stay of mine, pathetic hotel with extremely poor facilities. The only tube light got fused, and the man who came suddenly stand over my bed with his dirty slippers, and after an hour it lighten up. The whole bed was sound like as if it is about to break. Blanket with a Foul smell and towel is so unclean.
Ankesh Kumar | Sun, Dec 4, '16
Solo Traveller
wifi
restaurant
5
Location is good but inside the hotel rooms are not clean, infrastructure is not proper for business meetings
Pankaj Dixit | Fri, Feb 16, '18
Solo Traveller
Recently Booked Hotels in Aligarh

Hotel Galaxy have been my best stay till date in Aligarh. The factors included location, cleanliness, maintenance and the service of the hotel staff. The owners are personally atte ...
Sugandha
- 2018-03-14
Aligarh City, Aligarh
Last booked at 1(hrs) ago

Location is good and easy Reachable any mode service is good and room is clean food is also very good rate is normal and staff is also very good bathroom is also very clean and ver ...
Sanjeev Kumar
- 2017-02-04
G.T. Road, Aligarh
Last booked at 8(hrs) ago
wifi
restaurant
5
Totally worst hotel room size very small breakfast is 3rd class. Delis ted from MMT because hotel not deserve list in MMT
MAHABIR PRASAD NAINWAL | Mon, May 14, '18
Solo Traveller
Ramghat Road Hotels Overview
Check out best Ramghat Road hotel deals and offers on more than 4 Hotels on MakeMyTrip !
Make your stay memorable in Ramghat Road with availability of nearby attractions, Shopping malls, Historical places including all the best amenities. Also the most friendly places to visit with family, friends and solo trip in Ramghat Road .
Choose your best ideal hotel from 4 available
Hotels
in Ramghat Road. Find out your ideal
nearby hotels
at makemytrip.com with best discounts.
All Above Listings for Ramghat Road, Aligarh are updated on Tuesday, November 20, 2018- 13.20.
Ramghat Road Hotels Price Starts Minimum from
Rs.
for Budget hotel and Maximum Rs. for Luxury Hotels. Check Price Now!
You can Also pick from Top 5 out of 4 the list of hotels in Aligarh