Hotels in Kumily, Idduki
(Hotels in Kumily - Book Now Price Starts @ Rs. 815 - Get Flat 30% Off use Coupon - SALE30)
4 Hotels Found in Kumily, Idduki for You.
Click on "View Price/Book Now" to see Additional OFF ( Upto 70% ) on Selected Idduki Hotels in Kumily.
Recently Viewed Hotels in Idduki

GOSHEN HOTEL AND RESORT IDUKKI is a budget star property located at a distance of 24.0 km from Nathukallu Junction and 2.4 km from
Idukki Township, Idduki
Last booked at 6(hrs) ago
wifi
restaurant
5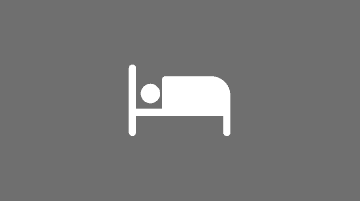 Deervilla Home Stay, is located at an accessible distance from Airport, Railway Station and Bus Stand. To explore popular tourist
Recently Booked Hotels in Idduki

Friendly staff. Centrally located. Accommodation got in second floor But unfortunately no elevator. Food quality is good. But no iddly/ Dosa which are popular south Indian dishes. ...
Premachandran vettiyattil
- 2018-01-28
Idukki Township, Idduki
Last booked at 1(hrs) ago
5
Hotel high range in Kumily is at good location, but as compared to price rooms are not as per photos shown. MMT service is good for booking hotels, only there must be option of payment at checkout in every hotel booking
Manish Thakker | Thu, Mar 16, '17
Family Traveller
wifi
restaurant
5
Navarang Homestay is located in Idduki, one of the most nature-rich areas of the State. Guests can arrive at the property by Cochin
Kumily Hotels Overview
Check out best Kumily hotel deals and offers on more than 4 Hotels on MakeMyTrip !
Make your stay memorable in Kumily with availability of nearby attractions, Shopping malls, Historical places including all the best amenities. Also the most friendly places to visit with family, friends and solo trip in Kumily .
Choose your best ideal hotel from 4 available
Hotels
in Kumily. Find out your ideal
nearby hotels
at makemytrip.com with best discounts.
All Above Listings for Kumily, Idduki are updated on Tuesday, November 20, 2018- 01.35.
Kumily Hotels Price Starts Minimum from
Rs.
for Budget hotel and Maximum Rs. for Luxury Hotels. Check Price Now!
You can Also pick from Top 5 out of 4 the list of hotels in Idduki