Hotels in Jetty Road, Kumarakom
(Hotels in Jetty Road - Book Now Price Starts @ Rs. 4490)
4 Hotels Found in Jetty Road, Kumarakom for You.
Click on "View Price/Book Now" to see Additional OFF ( Upto 70% ) on Selected Kumarakom Hotels in Jetty Road.
Recently Viewed Hotels in Kumarakom

Saro Lake County with its traditional architecture of cottages is able supported with wide open spaces.Every room Ushers a warm
Kumarakom Main Town, Kumarakom
Last booked at 1(hrs) ago

Vembanand Lake Villas is located on the banks of Vembanad Lake, Kumarakom. It is at a distance of 56 km from Cochin Internationa
Vaikom, Kumarakom
Last booked at 9(hrs) ago

Located at 1.1 km from Vembanad Lake, Abad Whispering Palms offers swimming pool, ayurvedic centre and business centre. Lying cl
Kumarakom North, Kumarakom
Last booked at 1(hrs) ago
wifi
restaurant
5
It was a wonderful experience for us to stay in Eco boat for almost 20 hrs. Three meals were provided to us and all were tasty. I can say your trip to Kerala is incomplete until you enjoy back waters scenery. Humble and polite staff of the boat deserve appreciation. Would like to visit once again in near future.
SANJAY PRADHAN | Fri, Dec 8, '17
Couple Traveller
Recently Booked Hotels in Kumarakom

Location is a bit solitary. Services can be improved and food can be better. Food served was not of good taste and was cold. The place is very lonely and takes a long time to reach ...
B M Jain
- 2018-01-19
Kumarakom Main Town, Kumarakom
Last booked at 7(hrs) ago

The atmosphere is calm and peaceful. Great ambience on the side of vembanadu lake. The hospitality is great and we were served with delicious authentic Kerala foods which was aweso ...
nithin nv
- 2018-03-09
Vaikom, Kumarakom
Last booked at 1(hrs) ago

Excellent felt like home, looking forward to go back again. Outstanding location very courteous staff. Nice breakfast spread and good food.
surjit singh matharu
- 2018-04-27
Kumarakom North, Kumarakom
Last booked at 4(hrs) ago
wifi
restaurant
5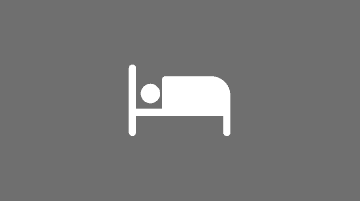 Sreekrishna Houseboat is located in lush green surroundings of city Kumarakom.The property is located at the distance of (14.2 k
Jetty Road Hotels Overview
Check out best Jetty Road hotel deals and offers on more than 4 Hotels on MakeMyTrip !
Make your stay memorable in Jetty Road with availability of nearby attractions, Shopping malls, Historical places including all the best amenities. Also the most friendly places to visit with family, friends and solo trip in Jetty Road .
Choose your best ideal hotel from 4 available
Hotels
in Jetty Road. Find out your ideal
nearby hotels
at makemytrip.com with best discounts.
All Above Listings for Jetty Road, Kumarakom are updated on Wednesday, January 23, 2019- 22.17.
Jetty Road Hotels Price Starts Minimum from
Rs. 4490
for Budget hotel and Maximum Rs.
12500
for Luxury Hotels. Check Price Now!
You can Also pick from Top 5 out of 4 the list of hotels in Kumarakom