5 Star Hotels in Idduki
(1 Hotels in Idduki Starts @ Rs. 499)
List of 5 Star Hotels in Idduki - Best 1 Hotel Deals for You.
Showing 5 Star Hotels in Idduki for Sunday, July 22, 2018- 03.10

Save money! - Get Upto 80% OFF - 5 Star Hotels Deals in Idduki Click Here
Recently Viewed Hotels in Idduki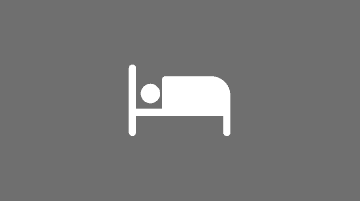 Deervilla Home Stay, is located at an accessible distance from Airport, Railway Station and Bus Stand. To explore popular touris
Kumily, Idduki
Last booked at 1(hrs) ago

Nestled in the midst of luch green surroundings of Munnar, Dream Homes is at a distance of 97.4 km from Cochin International Air
Kunchithanny, Idduki
Last booked at 8(hrs) ago

Nestled in Iddukki, the place which attracts the attention of nature and adventure lovers, the Munnar Safari Resort invites patr
Santhanpara, Idduki
Last booked at 1(hrs) ago
Recently Booked Hotels in Idduki
wifi
restaurant
5
The management of this place are not trustworthy. We had an advance booking for Economy Triple Room at "Italia Tourist Home" worth Rs. 7196/-. 25 for 28th Dec, 2017 to 31st Dec, 2017 as per the MakeMyTrip voucher (approx. INR 2400/-day). The management called us on 28th evening about our arrival details. On reaching Kumily, the caretaker of "Italia Tourist Home" took us to another place nearby. Meanwhile this caretaker was trying to divert our attention towards unnecessary things instead of giving us an explanation of why we were being made to stay in a different undervalued place named "The Green Resort". On enquiring with the management of the latter place, we found out that the rooms were full. It's ridiculous how rooms could be full when we had already booked in advance. The worst part is the compensation wasn't even worth half the amount paid in advance (real price of a room per day is approx. INR 1150). Sure this experience for me and my family let us down on "Italia Tourist Home" and "MakeMyTrip" for planning our future trips. The worst part is the management/owner never even bothered to clarify why such thing happened which of course represents how the tourism business is being run unethically by them. I urge MakeMyTrip to take action against such circumstance and suitably compensate us and penalised the hotel management. Also, MakeMyTrip should have executives who mandatory can ensure follow up from check-in to check-out which could benefit both the tourists and the hotel management. So that vacation experiences are not ruined.
Sasank Sekhar Sahu | Sun, Dec 31, '17
Family Traveller
About 5 Star Hotels in Idduki
5 Star Hotels, Idduki - Book affordable 5 Star hotels in Idduki at discounted prices with MakeMyTrip.com. Get cheapest deals for 5 Star Hotels, Idduki.
When you are visiting 5 Star
Hotel
in Idduki with friends or family, Check out best 5 Star Hotel deals only on MakeMyTrip Idduki Hotels !
Select from best 5 Star Hotels out of 1 hotels in Idduki.
All Above Listings for Idduki are updated on Sunday, July 22, 2018- 03.10.
Idduki Hotels Price Starts @
Rs. 499
and You can also get additional OFF on 5 Star Hotels. Book Now!