Hotels in Reykjavík
(96 Hotels in Reykjavík Price Starts @ Rs. 1324 - Get Flat OFF use Coupon - IHSALE25)

4 Star Hotels in Reykjavík - Best Reykjavík Hotels in Budget
Low Price hotels in Reykjavík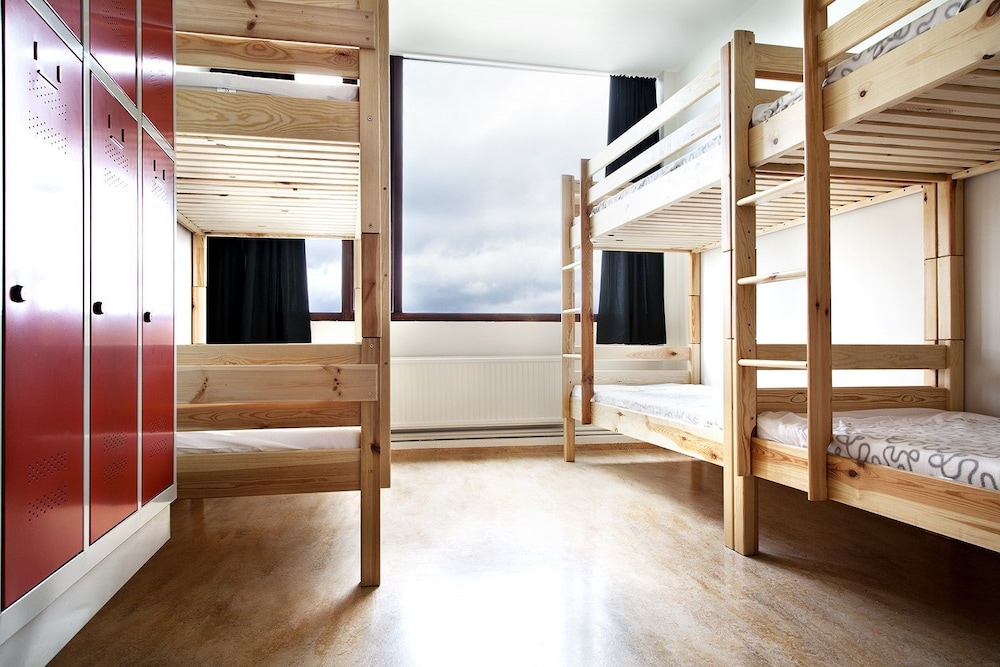 Central, Reykjavík
Property Location Located in Reykjavik (Reykjavík East), Bus Hostel Reykjavik is within a 5-minute drive of Perlan and Reykjavi

Central, Reykjavík
The modern B14 Hostel is 2.8 km from Laugavegur, Reykjavik's main street and offers free WiFi, parking and a well-equipped commu
About Hotels in Reykjavík
Check out best Reykjavík hotel deals and offers on more than 96 hotels in Reykjavík only on MakeMyTrip!
Wondering where to book your stay in Reykjavík? We understand your desire for comfort and hence have listed out the best Reykjavík hotels for you, based on expert advice and the services they offer. Above once are the most popular
Hotels
in Reykjavík.
Select from best 96 hotels in Reykjavík.
All Above properties for Reykjavík are updated on Monday, April 22, 2019- 09.43.
Reykjavík Hotels Price Starts from Minimum
Rs. 1324
for
budget hotel
. Check Price Now!
FAQs - Things to Know before Booking Hotel in Reykjavík
Q: What are the 5 Best Hospitality Reykjavík Luxury Hotels 2019 ?
A: Here is list of Top 5 of the Best Hotels with Excellent Hospitality Services from Reykjavík

Q: Why do hotel prices change frequently for Reykjavík hotels & resorts
A: Prices of rooms change frequently and it depends on the inventory of particular hotel. Some other reasons are season & fare of flights which directly impacts the Reykjavík hotel prices.
Q: What's the highest temperature & lowest temperature in Reykjavík today 22 April 2019?
A: Min temperature Reykjavík is °C and this will go Maximum to °C today.
Q: Suggest some Popular Hotels & Properties to Stay in Reykjavík to enjoy holidays with family & what all payment options available?
A: If you are planning a trip to goa with your family, there are large numbers of hotels and resorts available at decent price. MakeMyTrip offers a wide range of great hotel hospitality & services to make your trip hassle free & get everything done even before you reach to your stay.
You can pick from these handpicked accommodations on the basis of user reviews in Reykjavík
. Also you can try different kind of local food nearby to location of these hotels.
Different kind of payment options available for Reykjavík with MakeMyTrip are: Pay@Hotel, No Cost EMI, Credit Card & Debit Card.
Q: What are the Popular Hotels & Properties to Stay ?
A:
You can Pick properties on the basis of Top Review of Travelers, Near Famous place & Best Budget accommodation with all the facilities
Top Rated/Reviewed Hotels
Top 4 Star hotels
Top Budget hotels for Stay
Q: What are the Best hotel deals in Reykjavík?
A: There are Five star, 30 Four star, 50 Three star, 0 resorts & 2 Budget hotels in Reykjavík. You can book hotels under different set of budgets - MMT have 0 under Rs. 1000, 1 under rs.2000 & 82 Luxury category hotels with all exclusive facilities.
Top area in Reykjavík is Central & top attraction of city are & , To visit you can reach there at .
Central have 92 and have Hotels to Book.
Q: How many guests or adults can stay on one room in Hotels in Reykjavík?
A: Though most hotels in Reykjavík permit additional guests to stay or share a room for an extra charge. Also it depends on hotel policy as every hotel has different policy. Also you can check for the availability of family room. Many Reykjavík hotels has family room facility, which are big rooms or adjacent rooms sharing common doors between them. For any kind of doubts or clarifications you can check with hotel's helpline number.
Q: What are some budget properties with all required facilities to stay in Reykjavík ?
A:
The best hotels are avaliable near , Central, Suburb, Reykjavik Airport, Kopavogur & Mosfellsbaer
List of Top Five Customer rated Budget Stay near these area :
Q: I have booked a resort recently in Reykjavík for coming month. Is there any way to get free room upgrade?
A: Getting a room upgrade free that too in Reykjavík is totally depends on season & hotel (property). It's quite usual to get room upgrade on MakeMyTrip for free when it is off season in Reykjavík & huge room inventory is available in hotel or resort. Also at the time of hotel check-in, one can ask the hotel front desk regarding room upgrade.
Show More
Why Reykjavík? An Insider's Guide to Reykjavík