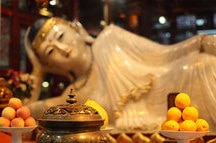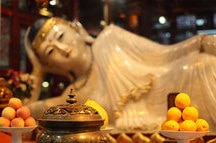 7 Days 6 Nights
Itinerary
Inclusions:
Hotel

Meals

Flight

Activity

Transfers
Hotel

Meals

Flight

Activity

Transfers
Call us toll free :1800-103-8800
Xian - Information About Xian Tourist Places, Attractions in Xian - MakeMyTrip.com
About Xian
Xian, serving as the capital of Shaanxi province in Peoples Republic of China, is counted among the leading tourist destinations of the world. Earlier, the city was known as Chang'an, meaning the 'eternal city'. This ancient city has been the origin of one of the oldest Chinese civilisations in the Yellow River basin area. One of the best things about Xian is that the city has been documenting changes that the country has undergone like a living journal. It also enjoys an unparalleled reputation around the world for being the eastern terminal of the famed Silk Route. The city boasts of over 3,000 years of rich history, of which for about 1,100 years it served as the capital of several ancient dynasties. This means that there is a rich cultural heritage for tourists to explore in Xian. A lesser known fact about Xian is that the city is counted among the four main ancient civilisation capitals in the world along with Cairo, Athens and Rome. The main highlight of Xian is the well-preserved and magnificent wall standing at the centre of the city. Tourists will be marvelled by the interesting mix of modern and ancient architectural styles of the city. An important fact about Xian is that it is also known as one of the leading cities of the countrys Western Development Drive Program since 1990s. It also is a significant centre for economy, culture and education in China thus, providing contemporary amenities to its visitors. The city is served by the Xian Xianyang International Airport, which caters to flights from major destinations around the world. Xian - Read about Xian, Places to visit, Nightlife, Attractions in Xian. Explore Restaurants, Shopping centres and tourist places in Xian at MakeMyTrip.com.