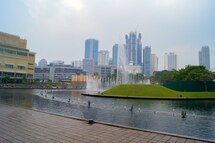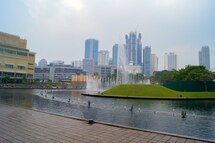 DEAL
Exclusive online offer: instant discount up to Rs 50000. Valid only for bookings made on..
Know more
Call us toll free :1800-103-8800
Things To Do in Kota Kinabalu, Nightlife in Kota Kinabalu, Shopping Attractions in Kota Kinabalu - MakeMyTrip
Things To Do In Kota Kinabalu
Owing to the rich cultural heritage of this enchanting city, one of the most fascinating things to do in Kota Kinabalu is to indulge in cultural festivals and events of the region. This city is a melting pot of 32 diverse ethnic groups, which makes it the ultimate tourist destination to experience a diverse cultural heritage. Kaamatan, the harvest festival celebrated by the Kadazandusun people, is one of the main festivals of Kota Kinabalu.Travellers looking for exciting things to do in Kota Kinabalu must consider sightseeing as this enchanting city is home to unique and picturesque landscapes. The city is a perfect destination for inquisitive travellers as it comprises everything from weekly markets to historical sites to museums to art galleries, such as Science and Technology Centre, Mari Mari Cultural Village, Kota Kinabalu City Mosque, Kiansom Waterfall and Chinese Street Market.Besides sightseeing, tourists can also relish food offered by several popular eateries of the city, along with visiting famous bars and cafs. With so many wonderful things to do in the city, tourists would love to come back here again and again.Information about Things to do in Kota Kinabalu like Shopping, Nightlife in Kota Kinabalu, Activities in Kota Kinabalu. Traveller reviews and photos, feedback for Kota Kinabalu attractions.
MakeMyTrip Recommendations for You