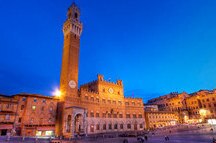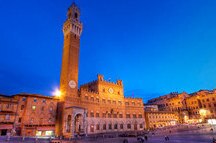 DEAL
Get 15% cashback upto Rs.10,000 with ICICI Bank Credit Cards + Additional instant discou..
Know more
Call us toll free :1800-103-8800
Siena - Information About Siena Tourist Places, Attractions in Siena - MakeMyTrip.com
About Siena
Located at a distance of around 70 km from Florence in Tuscany region of Italy, Siena is a beautiful medieval town and a popular tourist spot. The city is famous for the festival, Palio di Siena, which is conducted twice a year in its central piazza and is known for its world-famous horse races. A lesser-known fact about Siena is that the city and its Palio Festival was shown in the 'Quantum of Solace', which was the last film of James Bond movie series. A thing to know about Siena is that the city is believed to have been founded by Senius, the son of one of the two legendary founders of Rome, Remus. The belief is the reason behind Siena's emblem, which depicts the she-wolf who fed Remus and Romulus. This beautiful city is settled over three hills with a huge piazza at it centre called Il Campo, which was the original site of Roman forum. The Piazza was reconstructed during 1287-1355, under the rule of a quasi-democratic group, the Council of Nine. The nine sections of the piazza represents the council and is a symbol of Madonna's cloak. Siena was a proud and wealthy independent city during the Middle Ages until it was defeated by Florence. The best thing about Siena is that the medieval Sienese Art ranging from painting to architecture has a distinctive trait. Siena has been home to several world renowned artists, like Duccio, Simone Martini, Ambrogio and Poetro Lorenzetti who worked in several areas of art. Siena has its own small airport, which is not yet functional and tourists flying to Siena have to connect through Pisa. Siena - Read about Siena, Places to visit, Nightlife, Attractions in Siena. Explore Restaurants, Shopping centres and tourist places in Siena at MakeMyTrip.com.
Recommended Holiday Packages
Siena Map
{"Siena":{"lat":"43.3188","long":"11.3308"},"venice":{"lat":"45.4408","long":"12.3155"}}