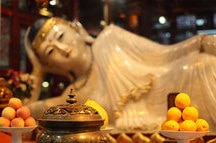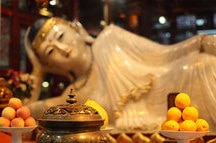 7 Days 6 Nights
Itinerary
Inclusions:
Hotel

Meals

Flight

Activity

Transfers
Hotel

Meals

Flight

Activity

Transfers
Call us toll free :1800-103-8800
Shanghai - Information About Shanghai Tourist Places, Attractions in Shanghai - MakeMyTrip.com
About Shanghai
Shanghai is the largest city, in terms of population, in the Peoples Republic of China. It is located near the Yangtze River in the eastern part of China. An interesting fact about Shanghai is that it is the economic capital of the country. The city of Shanghai is often referred to as the Paris of the East and Queen of the Orient. A historical fact about Shanghai is that it was an administrative district, known as Huating County and was established in 751 AD. Later, in the year 1267, the town of Shanghai was set up on the banks of the Huangpu River. The city has undergone a complete transformation since its independence in 1949. In the past couple of decades, Shanghai has seen remarkable progress in its social and economic development. Today, it has become one of the biggest economic centres in China, with 30% of the countrys GDP coming from here. A trivia about Shanghai is that it is home to the largest bus system in the world with 1,424 bus lines. Besides, the worlds fastest passenger train, the Shanghai Magley Train, belongs to this city. Some of the top tourist attractions of the city include the Yuyuan Garden, the temples of Longhua, Jade Buddha and Confucius and Zhujiajiao Ancient Water Town, to name a few. The climate in the city remains mild and moist, most of the time. The best time to visit Shanghai is during late September to November. International tourists planning to visit the city need to book flights to the Shanghai Pudong International Airport.Shanghai - Read about Shanghai, Places to visit, Nightlife, Attractions in Shanghai. Explore Restaurants, Shopping centres and tourist places in Shanghai at MakeMyTrip.com.
Near By Shanghai Locations
Shanghai Map
{"shanghai":{"lat":"31.2304","long":"121.474"},"Xian":{"lat":"34.3416","long":"108.94"},"beijing":{"lat":"39.9042","long":"116.407"}}