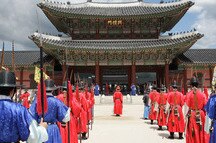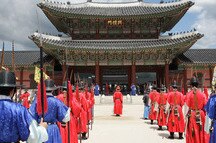 DEAL
Use GOMMT to book this package online & get instant discounts up to to INR 35000 per boo..
Know more
Call us toll free :1800-103-8800
Seoul - Information About Seoul Tourist Places, Attractions in Seoul - MakeMyTrip.com
About Seoul
Seoul, referred to as the soul of Asia, is the capital city of South Korea. It is the political and economic centre of South Korea. An interesting trivia about Seoul is that the city was once known as Hanyang, during the reign of the Joseon Dynasty to be precise. It was only after Koreas liberation from Japan in 1945 that the city was named Seoul. An interesting fact about Seoul is that the Han River flows through it from east to west. The Han River is one of the major rivers in South Korea. The river holds an important place in the countrys history as it served as a trade route to China, via the Yellow Sea. Tourists to this wonderful city must visit some of the historical sites like Gyeongbokgung and Changdeokgung Palaces. In addition, tourists can also visit places like Bukchon Hanok Village, Insa-dong and the Namdaemun Market that showcase the traditional culture of the city. The city is also home to Asias largest shopping centre, the COEX Mall. Another interesting trivia about Seoul is that it hosted the 1986 Asian Games and the 1988 Olympic Games, with much grandeur. The city also co-hosted the 2002 FIFA World Cup with Japan. Hi! Seoul Festival, celebrated four times a year, is a major cultural festival that draws tourists in large numbers to the city. The festival displays the glorious history and colourful culture of Seoul. The best time to visit this spectacular city is in the spring season, between the months of March and May.Seoul - Read about Seoul, Places to visit, Nightlife, Attractions in Seoul. Explore Restaurants, Shopping centres and tourist places in Seoul at MakeMyTrip.com.
Recommended Holiday Packages
Seoul Map
{"seoul":{"lat":"37.5665","long":"126.978"}}