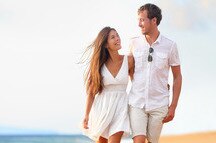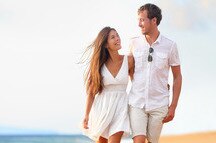 DEAL
Book Online & Get Instant Discounts Up To to INR 35000 Per Booking..
Know more
Call us toll free :1800-103-8800
Prague - Information About Prague Tourist Places, Attractions in Prague - MakeMyTrip.com
About Prague
Perceptions about Prague vary from snow-capped mountains to scenic environs to beautiful landmarks and monuments. Not that these are all false, but do not suffice when it comes to describing a magnificent city like Prague. Located along the Vltava River, the capital city of Czech Republic houses many historic monuments and castles, for which it is famed worldwide. An interesting fact about Prague is that the city is home to the biggest ancient castle-Prague Castle-as per the Guinness Book of Records. The history of this glorious city dates back to the Palaeolithic ages and the time of Celts. It flourished during the 17th century, which came to be known as the Golden Age of Prague. However after World War II, the city saw a downfall, and also the number of Jews dwindled to as low as 800 approximately. Later, the city was enraptured by terror spread by various political figures including Adolf Hitler whose rather brutal infliction is still evident in the Terezin Concentration Camp and Terezin Memorial. However, soon a new era dawned in 1989, after the fall of Berlin Wall and the uprising of the Velvet Revolution that gave a new lease of life to Czechoslovakia and faded away all scars. While talking about Prague from tourists viewpoint, weather and transportation are crucial. Weather conditions in Prague are extreme, with freezing winters and hot summers. Autumn is considered the best time to visit Prague as the weather is quite pleasant. Besides, Prague is well-connected to destinations across the world as well as to those within the country.Prague - Read about Prague, Places to visit, Nightlife, Attractions in Prague. Explore Restaurants, Shopping centres and tourist places in Prague at MakeMyTrip.com.
Recommended Holiday Packages
Prague Map
{"prague":{"lat":"50.0755","long":"14.4378"}}