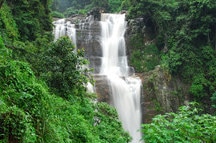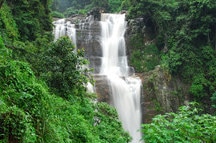 DEAL
Book Online & Get Instant Discounts Up To to INR 35000 Per Booking..
Know more
Call us toll free :1800-103-8800
Nuwara Eliya - Information About Nuwara Eliya Tourist Places, Attractions in Nuwara Eliya - MakeMyTrip.com
About Nuwara Eliya
British citizens used this place to pursue recreational activities such as cricket, hunting, polo and golf. It was a favourite among tea planters, who were referred to as the wild men of the hills by a British governor. The impact of the British rule is most noticeable thing about Nuwara Eliya, especially characterised by the architecture of the city. The old post office, racecourse, Hill Club with its hunting pictures and trophies and the 18-hole golf course are the prominent symbols of the British era.
An aspect about Nuwara Eliya that attracts tourists, especially those looking for a peaceful holiday, is that it is a quiet place with a low population. Nuwara Eliya has a temperate climate, which makes it a relatively cooler place than other lowlands of Sri Lanka. The best time to visit the city is between March and May, when the city is in full bloom.Nuwara Eliya - Read about Nuwara Eliya, Places to visit, Nightlife, Attractions in Nuwara Eliya. Explore Restaurants, Shopping centres and tourist places in Nuwara Eliya at MakeMyTrip.com.
Near By Nuwara Eliya Locations
Recommended Holiday Packages
Nuwara Eliya Map
{"Nuwara Eliya":{"lat":"6.96972","long":"80.77"}}