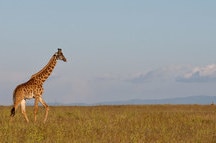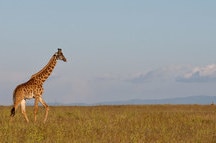 Hotel

Meals

Activity

Transfers
Nairobi :
Royal Orchid Azure
Masai Mara National Park :
Masai Mara Sopa Lodg...
Call us toll free :1800-103-8800
Nakuru - Information About Nakuru Tourist Places, Attractions in Nakuru - MakeMyTrip.com
About Nakuru
An important thing to know about Nakuru is that it is situated in proximity to world-renowned destinations, including Nairobi (Kenyas capital) and Masai Mara. Moreover, this attractive district is home to the Menangai Crater, which is the second largest volcanic crater in the entire world.
Travellers thinking about Nakuru as their next holiday destination can board flights to the Jomo Kenyatta International Airport that is situated in Nairobi, around 170 km away. After landing at the airport, travellers can rent a private vehicle or hire a taxi to reach their destination. For sightseeing, they can sign up for a safari tour that covers most of the popular places of tourist interest. There are many private tour operators that arrange a safari excursion for tourists. Since Nakuru experiences a favourable weather throughout the year, tourists can visit this district during any season.Nakuru - Read about Nakuru, Places to visit, Nightlife, Attractions in Nakuru. Explore Restaurants, Shopping centres and tourist places in Nakuru at MakeMyTrip.com.