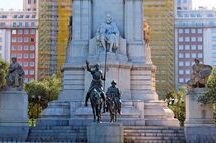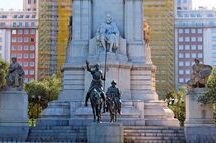 DEAL
Book Online & Get Instant Discounts Up To to INR 35000 Per Booking..
Know more
Call us toll free :1800-103-8800
Madrid - Information About Madrid Tourist Places, Attractions in Madrid - MakeMyTrip.com
About Madrid
Madrid, serving as the capital of Spain, is one of the major tourist destinations in the world. This vibrant city is the political and economic centre of the country. There are various facts about Madrid that many must not be aware of. One of those facts is that Madrid has been serving as the Spanish capital since the 17th century. Though, it took some time to develop this city, it is now counted among the finest tourist destinations in the whole of Europe. This city is home to a number of world-class attractions, amazing restaurants and renowned museums. The history of the largest city of Spain is quite interesting. Spain was inhibited by the Moors for a long period. In the 16th and 17th century, witnessed the Spanish Golden Age', as many of Europe's greatest architects and painters including El Greco and Diego Velazquez settled in Madrid. It was the phase of economic and cultural success. The beautiful Plaza Mayor and Puerta del Sol were constructed during this time only and was followed by the construction of magnificent Palacio Real de Madrid. A lesser-known fact about Madrid is that it is the international capital of bullfighting. Plaza de Toros Monumental de Las Ventas, the biggest bullfighting ring in the world, is also located in the city. This stadium has a seating capacity of about 23,000 spectators. Another good thing about Madrid is its weather. The city enjoys more hours of sunshine than any other capital in Europe. Travellers can plan their trip to Madrid during the spring and the summer seasons. During this time, the weather remains perfect for sightseeing.Madrid - Read about Madrid, Places to visit, Nightlife, Attractions in Madrid. Explore Restaurants, Shopping centres and tourist places in Madrid at MakeMyTrip.com.
Recommended Holiday Packages
Madrid Map
{"madrid":{"lat":"40.4168","long":"-3.70379"}}