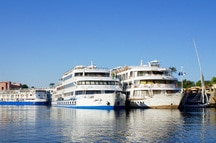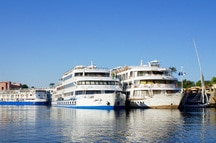 Hotel

Meals

Flight

Transfers
Call us toll free :1800-103-8800
Luxor - Information About Luxor Tourist Places, Attractions in Luxor - MakeMyTrip.com
About Luxor
According to their research, they found that the pharaohs of Egypt had built a number of grand monuments, vast tombs and special burial sites for their royal siblings and queens in this region. Today, most of these ancient monuments are well-preserved, such as the Valleys of the Kings and Temple of Karnak.
Travellers have a number of ancient monuments and landmarks to explore in Luxor, owing to its glorious past. The best landmarks of the city are the Avenue of the Sphinxes and Colossi of Memnon. A prominent fact about Luxor is that it is home to Egypt's largest temple, the Temple of Merneptah, which was built during the 13th century.
Luxor experiences extreme weather almost throughout the year. The ideal time to visit here is between October and March, when the weather becomes a little cooler. Tourists can easily travel to Luxor from destinations worldwide, as the city is served by the Luxor International Airport, at a distance of 6 km from the city centre.Luxor - Read about Luxor, Places to visit, Nightlife, Attractions in Luxor. Explore Restaurants, Shopping centres and tourist places in Luxor at MakeMyTrip.com.
Recommended Holiday Packages
Luxor Map
{"Luxor":{"lat":"25.6872","long":"32.6396"},"cairo":{"lat":"30.0444","long":"31.2357"}}