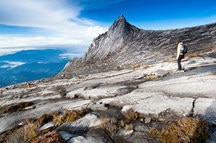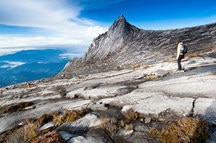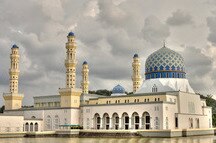 Call us toll free :1800-103-8800
Kota Kinabalu - Information About Kota Kinabalu Tourist Places, Attractions in Kota Kinabalu - MakeMyTrip.com
About Kota Kinabalu
Since then, this city has been a major trading port of North Borneo that trades varied qualities of rattan, honey, rubber and wax. This city boasts of being home to numerous historical landmarks, such as the Atkinson Clock Tower and Double Six Monument that represent the significant history of Kota Kinabalu.
This enchanting city has something in store for tourists of all ages. It comprises a varied range of tourist attractions, like the Borneo Art Gallery, City Mosque, Gaya Street and numerous cultural villages and handicrafts markets. Kota Kinabalu houses some of the most world-famous modern buildings and shopping streets.
Travellers thinking about Kota Kinabalu as their next holiday destination can easily board flights to the Kota Kinabalu International Airport, which is situated 11 km away from the city centre. This beautiful city primarily experiences an equatorial climate, and the best time to visit Kota Kinabalu is from January to March. During this period, the weather remains pleasant that in turn enables tourists to enjoy sightseeing and other outdoor activities without any hassle.Kota Kinabalu - Read about Kota Kinabalu, Places to visit, Nightlife, Attractions in Kota Kinabalu. Explore Restaurants, Shopping centres and tourist places in Kota Kinabalu at MakeMyTrip.com.
Recommended Holiday Packages