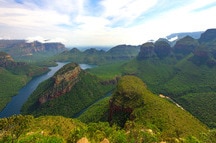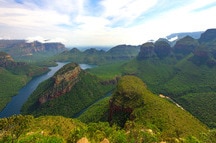 DEAL
Book this package ONLINE and get discounts up to 30000 + Get 15% upto Rs.10,000 cashback..
Know more
Call us toll free :1800-103-8800
Johannesburg - Information About Johannesburg Tourist Places, Attractions in Johannesburg - MakeMyTrip.com
About Johannesburg
A short walk into the history can show the wayfarer a picture of contradictions about Johannesburg. There was a time when slavery, exploitation and apartheid defined the African continent. Much to the surprise of many, South Africa has undergone a dramatic makeover, from being a subservient country to a self-sufficient nation. Johannesburg is one of its many cities to enjoy the privilege of independence. The city is situated on the Highveld, a grassy plateau spanning over South Africas interiors, with elevation ranging from 5700 to 5930 feet. Its location makes it fairly centrally located in terms of accessibility and proximity to international airport (Tambo International Airport) and other local destinations. Johannesburg houses some of the richest gold-mining conglomerates in the world and is hence referred to as the City of Gold. It is considered as South Africas commercial and financial capital as well. A lesser known fact about Johannesburg is that it is also known as the biggest man-made forest in the world. The districts of Midrand and Sandton are the current prominent areas where real estate is high on demand. The city is home to a number of attractions, ranging from natural to man-made. Besides, the citys nightlife is enlivened by numerous bars and ghettos pulling a swarming crowd. However, tourists should stick to recommended places as crime levels tend to rise as the sun sets by. With the government slowly but steadily waking up to challenges faced by the locals as well as the tourists, it is hoped that nothing negative will be there to talk about Johannesburg.Johannesburg - Read about Johannesburg, Places to visit, Nightlife, Attractions in Johannesburg. Explore Restaurants, Shopping centres and tourist places in Johannesburg at MakeMyTrip.com.
Near By Johannesburg Locations
Recommended Holiday Packages
Johannesburg Map
{"johannesburg":{"lat":"-26.2041","long":"28.0473"}}