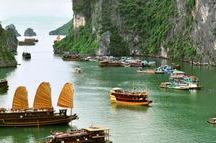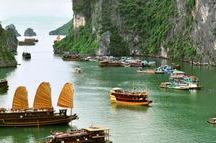 8 Days 7 Nights
Itinerary
Inclusions:
Hotel

Meals

Flight

Activity

Transfers
Hotel

Meals

Flight

Activity

Transfers
Call us toll free :1800-103-8800
Hoi An - Information About Hoi An Tourist Places, Attractions in Hoi An - MakeMyTrip.com
About Hoi An
Hoi An is located at a short distance from Da Nang, on the estuary of the Thu Bon River, which is the longest river in the province. Back in the 16th century, it used to be the busiest commercial port in Vietnam. During that time, people from around the world, including Chinese, Japanese, Indian and Dutch, settled here. An interesting fact about Hoi An is that the town has been given the status of a World Heritage Site by UNESCO as it is one of the well-maintained ancient Southeast Asian trading ports. The glorious past and the intriguing culture is arguably the best thing about Hoi An, which can be witnessed in the buildings and the street plan of the town. The towns interesting culture shows influence of all the cultures that ever inhabited the place, making it a unique feature in itself. A lesser known fact about Hoi An is that it was home to the largest harbour in Southeast Asia during the 1st century and was actually known as Lam Ap Pho. During 7th-10th century, the town flourished due the spice trade practised by the natives. The town experiences calm and mild weather conditions between the months of May and August, qualifying as the best time to visit Hoi An. Those planning a trip to the beautiful town need to book flights to Da Nang Airport, which is served by domestic flights from Hanoi, Ho Chi Minh City and Hue as well as by international flights from destinations across the world.Hoi An - Read about Hoi An, Places to visit, Nightlife, Attractions in Hoi An. Explore Restaurants, Shopping centres and tourist places in Hoi An at MakeMyTrip.com.
Recommended Holiday Packages
Hoi An Map
{"hanoi":{"lat":"21.0278","long":"105.834"},"Ha Long":{"lat":"20.9511","long":"107.08"},"Hue":{"lat":"16.4498","long":"107.562"},"Hoi An":{"lat":"15.8771","long":"108.33"},"Ho Chi Minh City":{"lat":"10.75","long":"106.667"}}