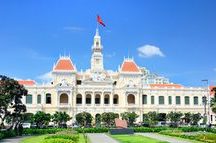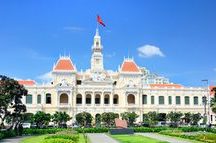 DEAL
Book Online & Get Instant Discounts Up To to INR 35000 Per Booking..
Know more
Call us toll free :1800-103-8800
Ho Chi Minh City - Information About Ho Chi Minh City Tourist Places, Attractions in Ho Chi Minh City - MakeMyTrip.com
About Ho Chi Minh City
Ho Chi Minh City, which was called Saigon in the past, is the largest city of Vietnam. An interesting thing about Ho Chi Minh City is that it has been called by different names throughout its existence. The city was referred to as Prey Nokor, when it served as an important Khmer seaport. Besides, it was called Saigon at the time when it used to be the capital city of the French colony of Cochin-China. Besides, the city is also called as the Paris of the Orient and Pearl of the Far East. The city of Ho Chi Minh beautifully reflects the cultural and economic scenario of Vietnam. It is replete with impressive French colonial architecture and boulevards that has a unique charm of its own. The best thing about Ho Chi Minh City is that after having faced years of post-war neglect, it has made an effective comeback as one of the most sought after tourist destinations in the country. It represents a unique amalgamation of traditional and contemporary lifestyle that never fails to impress tourists. The serene ambience around the city is further amplified by the incense-filled temples dotting its landscape. Tourists interested in knowing about Ho Chi Minh City, history, culture and lifestyle will have several places to explore. The city enjoys a tropical wet and dry climate, with the spring season considered the best time to visit the city. Tourists planning there visit to the city can book flights till the Tan Son Nhat International Airport, which serves as the gateway to Ho Chi Minh City.Ho Chi Minh City - Read about Ho Chi Minh City, Places to visit, Nightlife, Attractions in Ho Chi Minh City. Explore Restaurants, Shopping centres and tourist places in Ho Chi Minh City at MakeMyTrip.com.
Near By Ho Chi Minh City Locations
Recommended Holiday Packages
Ho Chi Minh City Map
{"Ho Chi Minh City":{"lat":"10.75","long":"106.667"}}