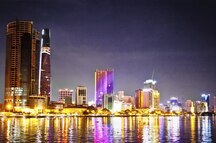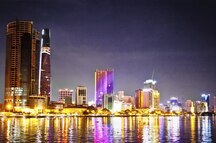 DEAL
Book Online & Get Instant Discounts Up To to INR 35000 Per Booking..
Know more
Call us toll free :1800-103-8800
Hanoi - Information About Hanoi Tourist Places, Attractions in Hanoi - MakeMyTrip.com
About Hanoi
The capital city of Vietnam, Hanoi, brings together the cultures of east and west in perfect harmony. Hanoi is the second largest city in the whole of Vietnam. An interesting fact about Hanoi is that it showcases an interesting mix of Chinese and French influences in aspects like culture and art. The city, boasting of an excellent architecture of 1970s and 1980s, is currently undergoing a phase of modernisation to make it a tourist hotspot. The infamous Vietnam War created a somewhat negative impression about Hanoi, being the outpost for communist leaders. It happens to be one of the most beautiful and intriguing cities in the world. Hanoi boasts of a rich history of over thousands of years, which is even reflected in its well-preserved architecture. It is the cultural centre of the nation with marvellous puppetry, music and dance performances being organised in the city. The beautiful city of Hanoi went through a phase of neglect after the partition of the country back in 1954. However, four years later, the city saw a change with the economic reforms taking the centre stage. The best thing about Hanoi is its never-give-up attitude, which is evident in the fact that it emerged as a beautiful colonial city after having been through bombing by Americans. Hanoi is lined with huge mansions, boulevards, lakes and parks, which add to the beauty of the place. The climate in Hanoi is a warm, humid sub-tropical one, with moderate rainfall, which is typical of northern Vietnam. Tourists can plan their trip anytime of the year, and they can reach the city by flights from any part of the world.Hanoi - Read about Hanoi, Places to visit, Nightlife, Attractions in Hanoi. Explore Restaurants, Shopping centres and tourist places in Hanoi at MakeMyTrip.com.
Recommended Holiday Packages
Hanoi Map
{"hanoi":{"lat":"21.0278","long":"105.834"},"Ho Chi Minh City":{"lat":"10.75","long":"106.667"}}