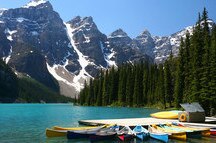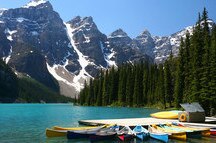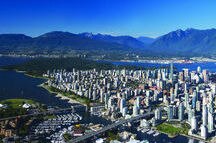 Hotel

Meals

Flight

Activity
DEAL
Use OBT20K to book online and get a flat discount on INR 20000!.
Know more
Call us toll free :1800-103-8800
Canada - Information About Canada Tourist Places, Attractions in Canada - MakeMyTrip.com
About Canada
However in 1763, the French were ousted by the British forces in the famous Seven Years' War. Then, in the year 1867, Canada was formed as a federation of four provinces. Considered as one of the most developed nations in the world today, Canada is a federal state. It is governed both as a constitutional monarchy and a parliamentary democracy. Another interesting fact about Canada is that the country has two official languages, English and French. Canada is a major tourist destination in North America, famous for beautiful waterfalls, expansive grasslands and majestic mountains. Travellers to this country must visit cities like Ottawa, Halifax, Montreal, Toronto and Vancouver to experience its vibrant culture, explore its glorious history and admire its magnificent landmarks. To reach Canada, tourists can board flights bound to cities like Calgary, Toronto, Halifa, Montreal and Vancouver, among others. There are regular flights from Indian cities like New Delhi, Mumbai, Chennai, Bengaluru and Hyderabad to Canada. The best time to visit this country is in the summer season, when weather is pleasant.

Things to do in Canada

One cannot miss visiting the mesmerizing Niagara Falls. The alluring sight of the water gushing down from a height is captivating. A helicopter ride or a jet board trip through the gorge or one can sail to the base of the falls on board the Maid of the Mist Tour. For a little French experience in the country the province of Quebec is a worthwhile visit. Le Chateaux Frontenac vieux is one the most popular destinations for a glimpse of French Canada. Toronto offers a more cosmopolitan culture and the CN tower provides an impressionable view of the city and the great lakes separating Canada from the United States. It hosts many festivals, Caribana, a Caribbean festival being the most popular amongst the tourists. Drive on the scenic Cabot Trail in Nova Scotia is a fascinating experience, fringing the coastline. A cruise to see the Canadian Twillingate icebergs along with humpback whales, seabirds and dolphins is enthralling.

Places to visit

Some other places of interest worth visiting are the Banff National Park, Canadian wonderland, Canadian Rockies, Stanley Park, Toronto zoo, Lake Ontario, Jasper National park, Rideau canal, Hockey hall of fame, Marine land. These are just a few places, but Canada in totality offers many beautiful sightseeing attractions making it a hot holiday destination.Canada - Read about Canada, Places to visit, Nightlife, Attractions in Canada. Explore Restaurants, Shopping centres and tourist places in Canada at MakeMyTrip.com.
Recommended Holiday Packages
Canada Map
{"vancouver":{"lat":"49.2827","long":"-123.121"}}