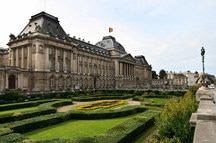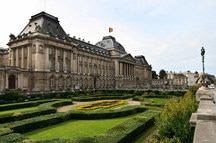 DEAL
Book Online & Get Instant Discounts Up To to INR 35000 Per Booking..
Know more
Call us toll free :1800-103-8800
Brussels - Information About Brussels Tourist Places, Attractions in Brussels - MakeMyTrip.com
About Brussels
A unique thing about Brussels is that it is a bilingual city, with all the local streets having a French name and a Dutch name. Language is a very divisive issue in Belgium, and French is gradually becoming the dominant language of the country at the expense of Dutch. Any tourist would love one fact about Brussels that it is a beautiful combination of old and new. Along with the presence of medieval structures, the city boasts of a refurbished metropolitan centre. The Belgium Capital has emerged as an important centre of international politics, with headquarters of NATO and several European Union institutions located in the city. The famous monuments in Brussels include architectural masterpieces like the Grand Place, Parc du Cinquantenaire-Jubelpark, Basilique du Sacr Coeur and Atomium. The city is accessible to international tourists through the Brussels Airport, also known as Zaventem Airport. Brussels experiences cool and damp climate, with the best time to visit being the period between March and May.Brussels - Read about Brussels, Places to visit, Nightlife, Attractions in Brussels. Explore Restaurants, Shopping centres and tourist places in Brussels at MakeMyTrip.com.
Recommended Holiday Packages
Brussels Map
{"brussels":{"lat":"50.8503","long":"4.35171"}}