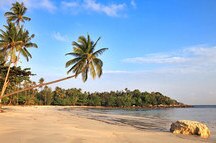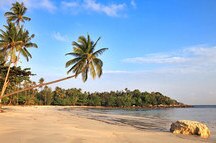 DEAL
Use GOMMT to book this package online & get instant discounts up to to INR 35000 per boo..
Know more
Call us toll free :1800-103-8800
Bintan Island - Information About Bintan Island Tourist Places, Attractions in Bintan Island - MakeMyTrip.com
About Bintan Island
Owing to its strategic location, the island has provided safe harbour to the Indian and Chinese trading ships ever since the 1st century AD. The destination has also found its spot in the adventures of legendary Venetian world traveller Marco Polo in 1202. Over the years, Bintan Island has developed into a popular tourist destination, offering a perfect getaway to a large number of tourists from across the globe. Being blessed by magnificent beaches, secluded coves, excellent dive spots and luscious greenery, there is lot to discover about Bintan Island. Tourists visiting Bintan Island can explore through the Bintan's rainforest on to the breathtaking Bintan Mountain, which is 340 m high and offers view of the valley below. However, one fact about Bintan Island that tourists need to keep in mind is that it can only be accessed by ferry services operating between Singapores Tanah Merah Ferry Terminal and Lagois Bandar Bentan Telani Terminal. Ferries also operate between Singapore and Tanjung Pinangs Sri Bintan Pura ferry terminal.Bintan Island - Read about Bintan Island, Places to visit, Nightlife, Attractions in Bintan Island. Explore Restaurants, Shopping centres and tourist places in Bintan Island at MakeMyTrip.com.
Near By Bintan Island Locations
Recommended Holiday Packages
Bintan Island Map
{"singapore":{"lat":"1.35538","long":"103.868"}}