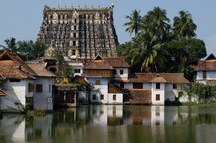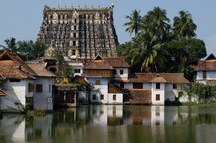 9 Days 8 Nights
Itinerary
Inclusions:
DEAL
BOOK ONLINE use HLDY15 & get upto 15000 off..
Know more
Call us toll free :1800-103-8800
Thiruvananthapuram - Information About Thiruvananthapuram Tourist Places, Attractions in Thiruvananthapuram - MakeMyTrip.com
Thiruvananthapuram Overview, India
A town where the gorgeous shadows of the earlier period blends with the present. An amazing city that is serene and then also very vibrant and full of dynamism. The town is with incredible amalgamation where rituals and modernity merge beautifully. The city climate is like that it is in the like the rest of Kerala and can be termed as an equatorial kind of climate. The weather is pretty humid, but since the sea is close by, which makes it a little more pleasant than the other inland cities. The city experiences a major rainfall in the months of June to September that is brought by the monsoon clouds.
Trivandrum, famous as the God's Own Country attracts lots of tourists from all across the world. The city is a must visit destination for the tourist who visits the South of India. Lot of political activities take place as Thiruvananthapuram is the capital city and is known for the political uproars that take place in the state.Thiruvananthapuram - Read about Thiruvananthapuram, Places to visit, Nightlife, Attractions in Thiruvananthapuram. Explore Restaurants, Shopping centres and tourist places in Thiruvananthapuram at MakeMyTrip.com.
Near By Thiruvananthapuram Locations
Thiruvananthapuram Map
{"thiruvananthapuram":{"lat":"8.52414","long":"76.9366"},"Kovalam":{"lat":"8.4004","long":"76.9787"},"Allepey":{"lat":"9.41262","long":"76.41"},"Thekkady":{"lat":"9.60311","long":"77.1615"},"Munnar":{"lat":"10.0889","long":"77.0595"},"cochin":{"lat":"9.93123","long":"76.2673"}}