Places To Visit in Ujjain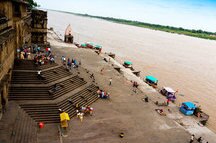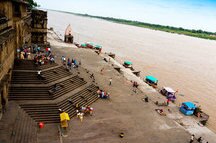 DEAL
BOOK ONLINE use HLDY15 & get upto 15000 off..
Know more
Call us toll free :1800-103-8800
Places to Visit in Ujjain, Sightseeing in Ujjain, Attractions in Ujjain - MakeMyTrip
Places To Visit In Ujjain
Treat yourself to Ujjain travel packages. Whether you're looking for a travel package to relax and indulge, special travels in Ujjain with friends and family, a trip to your favourite chillout spot or a new adventure, you've come to the right place. Relive your life again and add a little spice to it with exciting Ujjain travels. MakeMyTrip offers great deals and discounts on various vacation packages. Don't miss our best value deals for other travel destinations across India. Ujjain Holidays - Book Ujjain Tours & travel packages at MakeMyTrip. Ujjain Tour & holiday Packages can be customized. Plan a tourism, travel to Ujjain and its various tourist attractions with Ujjain holiday packages. Explore exciting Ujjain Tourism with cheap vacation packages.Ujjain has many tourist places to visit, there are very nice sightseeing, attractions in Ujjain which are must see in Ujjain. Details on Ujjain city and tourist places.
Ujjain Map
{"Ujjain":{"lat":"23.1793","long":"75.7849"},"indore":{"lat":"22.7196","long":"75.8577"}}
Ujjain Weather
Ujjain
16 October 2017, Monday
Clear
Max 36°
Min 21°
Feels like 28°
Mon

28°

Tue

28°

Wed

26°

Thu

26°

Fri

27°

Sat

27°

Sun

27°