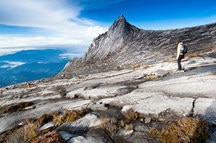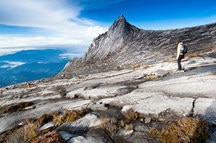 DEAL
Book Online & Get Instant Discounts Up To to INR 35000 Per Booking..
Know more
Call us toll free :1800-103-8800
Places to Visit in Kota, Sightseeing in Kota, Attractions in Kota - MakeMyTrip
Places To Visit In Kota
Rao Madho Singh Museum: This museum is one of the best in Rajasthan. This fine museum exhibits a huge collection of interesting artefacts including beautiful miniature paintings, artistic sculptures, and intricately designed murals and arms. Tourists visiting Rao Madho Singh Museum get to know about the rich historical past of India.
Jagmandir Palace: This magnificent palace was constructed by one of the queens of Kota in 1740. This Palace was earlier the pleasure palace of rich kings and their consorts. The Raj Mahal exhibits a beautiful collection of Stone Idols known as murties, marvellous wall paintings, and is embellished with gold stained glass work on its walls. The beautifully designed silver mirror work on ceilings is really amazing. Built in the middle of the picturesque Kishor Sagar Lake its beauty is enhanced in a moonlit night with its lights dancing and shimmering in the placid waters of the lake. The clear reflection of Jag Mandir palace in tranquil blue waters of the lake create an awe inspiring view to the visitors.
Umed Bhawan Palace: This palatial palace built in the early 1800s by erstwhile Maharaja Umed Singh, who was the ruler of Kota. Today it is a heritage hotel managed by the Welcome group.
Haveli of Deaji: This is one of the most beautiful mansions in Rajasthan. The Haveli of Deaji in Kota is known for its colourful and intricately designed frescoes and beautiful paintings. It reminds of the architectural splendour of the bygone era.
Chambal Gardens: The sprawling gardens are ideal for a picnic with your friends and family it has an interesting crocodile's pond and lot of greenery. This is a beautifully landscaped and well maintained garden at the Amar Niwas. Its lush green surroundings make it a very popular picnic spot. There are enjoyable boat rides and interesting cafeterias.
Darrah Wildlife Sanctuary: You can also explore Darrah Wildlife Sanctuary which is only 50 km away from Kota. You can drive down and reach the sanctuary in less than an hour. This sanctuary is famous for its interesting variety of wildlife namely antelopes, bears, panthers, sambars, leopards spotted deer and wild boars. You can take a jeep safari or take a camel ride in the sanctuary and have a wonderful time.
Shahabad Mosque: This is one of the biggest mosques in Rajasthan. Situated 160 km away from Kota this historic was built during the reign of Aurangzeb and is worth a visit.
Bhainsrorgarh: This scenic fort lays 50 to 55 km on the bank of the Chambal River and houses a small village. On the way is an ancient temple of Gaipur Nath Mahadev which is an idyllic picnic spot.
Sawan Phuhar Water Park This is the first theme park in modern Kota and is located on the Kota to Bundi Highway. You can go with your family for an interesting picnic in this park which also has a cafeteria.
Baroli: This is situated on the route which leads to Rana Pratap Sagar from Kota. It is located at a distance of around 45 km. The place has a serene ambience. The Ghateshwara Temple is the main temple of Baroli and contains very fine and detailed carvings.
The Chambal River Reservoir: This scenic area is a well-known picnic spot where lot of people go with their friends.
Some of the tourist attractions worth visiting in Kota include the Rana Pratap Sagar Dam, Brij Vilas Palace Museum Kota Barrage Godavari Dham Temple, and Kansua and Badoli temples. You can also visit the Garh Palace and Jawahar Sagar Dam.Kota has many tourist places to visit, there are very nice sightseeing, attractions in Kota which are must see in Kota. Details on Kota city and tourist places.
Kota Map
{"Kuala Lumpur":{"lat":"3.16667","long":"101.7"},"Kota Kinabalu":{"lat":"5.98041","long":"116.073"}}