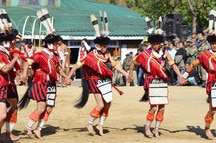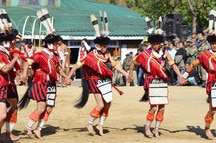 DEAL
BOOK ONLINE use MYHOLIDAYS & get 1000 off..
Know more
Call us toll free :1800-103-8800
Places to Visit in Kohima, Sightseeing in Kohima, Attractions in Kohima - MakeMyTrip
Places To Visit In Kohima
Bara Basti: It is the original habitat of Naga on a hill 1500m above Kohima. It is India's biggest town and has old tribal traditional houses, a silo, a trough to blend beer and a fancy entryway. The houses have crossed horns on the peaks. Bara Basti will take you back in time to hundreds of years before when human hands did just about everything, from scraping grain to preparing brew.State Museum: It has a shocking gathering of Naga antiques and anthropological shows like log drums, statues and woodcarvings would surely interest you. It also has shows of wildlife and birds of the North East. It additionally has a vast wooden kayak, which is so huge it is not possible be utilized as a part of the state, so starts of theories that the Nagas may have originated from Sumatra. War Cemetery: It overwhelms the town of Kohima. "Here lies men who battled in the war in which they and their confidants at last stopped the intrusion of India by the strengths of Japan in April 1944" says this overall kept up remembrance arranged on the highest point of a hill above the city. Throughout World War II, the Japanese had progressed up to Kohima and 10,000 fighters were sacrificed in the Battle for Kohima. Khonoma: The town is a 20km trek or auto ride from Kohima and offers a close peek into the customary tribal method of living. The highest peak of the town has some delightful perspectives.Kohima has many tourist places to visit, there are very nice sightseeing, attractions in Kohima which are must see in Kohima. Details on Kohima city and tourist places.
Kohima Map
{"Kohima":{"lat":"25.6586","long":"94.1053"}}