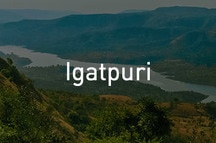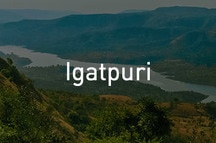 DEAL
BOOK ONLINE use HLDONLINE & get upto 20,000 Off..
Know more
Call us toll free :1800-103-8800
Places to Visit in Igatpuri, Sightseeing in Igatpuri, Attractions in Igatpuri - MakeMyTrip
Places To Visit In Igatpuri
Igatpuri is a beautiful hill station which is situated in Nashik District of Maharashtra. This city is known as the queen of sahayadris which is located at a height of 1900 feet above the sea level. This city has some of the most stunning valleys and waterfalls which attract travelers to visit there. You can get the pleasant ambience with a spiky pebbly terrain, tenuous woody forest and surging cascades. The scenic location attracts numerous tourists. Places to visit in Igatpuri is Bhatsa River Valley, Camel valley, Ghantadevi Mandir, Konkankada valley, Randha falls, Tringalwadi Fort, Wilson Dam, Trimbakeshwar Temple and many more. This city is surrounded by the highest peaks of the Sahyadri ranges which make it an adventurous place. People can also experience most of the adventurous activities. All the places to visit in Igatpuri are magical where you can enjoy and relax during your vacation. Bhatsa River Valley lies in the basin of the majestic Bhatsa River. This river is an ideal place where you can explore the natures splendor. Ghatandevi Mandir is the scenic place which has an impressive structure. This temple has shrine in a serene, tranquil atmosphere. Camel Valley is another impressive place where water enthusiasts visit the most.Igatpuri has many tourist places to visit, there are very nice sightseeing, attractions in Igatpuri which are must see in Igatpuri. Details on Igatpuri city and tourist places.
Igatpuri Map
{"Igatpuri":{"lat":"19.6973","long":"73.5609"}}