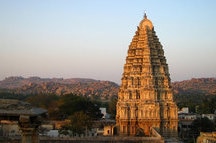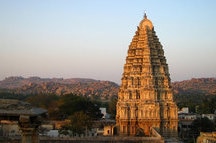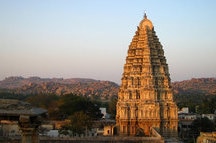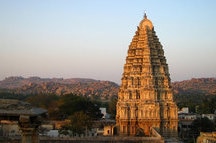 DEAL
Get 15% upto Rs.10,000 Cashback with ICICI Bank Credit Cards.BOOK ONLINE use HLDONLINE &..
Know more
Call us toll free :1800-103-8800
Places to Visit in Hampi, Sightseeing in Hampi, Attractions in Hampi - MakeMyTrip
Places To Visit In Hampi
Hampi is one of the most famous tourist destinations which are considered as both historic & religious places in India. This city includes ancient palaces and forts. Tourists can see palaces, gigantic forts, holy temples, big pavilions and markets while visiting the place. This city is surrounded by the passionate river Tungabhadra which is also the attraction of it. It is small village in Karnataka but has many attractions which make it a known tourist place. Famous places to visit in Hampi are Vittalla Temple and Virupaksha Temple which have the most impressive structure are dedicated to Lord Shiva and built around 600 years ago. This temple is the most sacred temple in the city. Other places to visit in Hampi are interesting which would not like to miss out. Vijayanagar, Vithala Temple Complex, Shivlinga, Zanana Enclosure, Daroji Bear Sanctuary, Elephant Stables, Achyutaraya Temple, Balakrishna Temple are the famous and most visited places of this city. All these attraction of the city attracts lots of visitors throughout the year. Elephant Stables, Pushkarini Tank, Noblemen's Palaces are the other tourist places in Hampi. This city has rich history and architecture which travelers can easily explore during their visit to this city.Hampi has many tourist places to visit, there are very nice sightseeing, attractions in Hampi which are must see in Hampi. Details on Hampi city and tourist places.
Hampi Map
{"Hampi":{"lat":"15.335","long":"76.46"}}