YOU MAY ALSO LIKE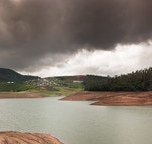 1 Days / Nights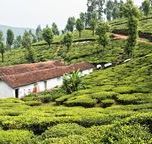 Ooty Family Getaway (Online Only)
4 Days / 3 Nights
Ooty Photos, Ooty Pictures / Images, Ooty Photo Gallery : MakeMyTrip.com
query form
Customer Travel Reviews
Great Expreince

By DEVEND SHAH

Our experience was very good.
The hotels as well as the house boat and the Vehicle and driver were all good.
We enjoyed the trip and would like to do the same again with Make y trip.
regards,

Deven
..[+] More
NICE FEEDBACK

By SRINIWAS NE

First of all i have to thank you, for given me Hotel Vinayaga Inn, which is best in all aspects, during our stay at ooty from 18th March 2012 to 22nd March 2012.

Mr. Thajudheen, the Hotel Manager, was very nice, humble and respectable person. He has rendered his full co-operation during our stay. Mr. Siva, The Transport manager, has arranged us a best car with a very nice, polite and non-drunk Driver Mr.Imran, to visit all the sight seeing places in and around ooty for all the four days.

Restaurant Manager was very good in nature, and all the food items, breakfast, lunch and dinner was excellent in taste and similar to home made food. And the plus point is Room Service. Without any hesitation, any number of times they visit us and asked for our requirements of food.

We were very happy during our stay at Hotel Vinayaga inn. For all our future needs of travel, hotel and tour packages, definitely we will approach you and your organisation. Once again i convey my thanks to all.

Thanks and regards,
Srinivaas
Chennai
..[+] More
Great Vacations

By RITU BANSAL

Piu helped us to book a Holiday for my family. She was extremely helpful and proactive and gave us many options. The bookings were handled professionally and we had no problems of any sort.

We had a typical requirement as we were taking our parents who are 80+ years and we needed a place that would be suitable for them. Unfortunately the place chosen, Tamra, Coorg, did not meet this requirement. Although the resort was good with very courteous and helpful staff who went out of their way to make us comfortable, the place, because of its hilly terrain was not at all suitable for my parents. Although they enjoyed the hospitality and the weather, we spent 4 days doing nothing apart from going to the restaurant 3 times a day for the meals and spending 2 hours each time. This was a bit of a dampener. The good part was the food offered was good and the chef went out of his way to make everything as per our request which included cooking without onions and garlic.


Regards
Ritu Bansal
..[+] More
Photos for Other Indian Destinations:
Ooty Photos
A picture is worth a thousand words! This is very well epitomized by the photos of
Ooty
. Photos of a Ooty are the first thing that you check out before planning a trip to the said Ooty. The photos of Ooty vividly depict its charm and appeal. The very essence of the attractions is captured by the incredible photos of Ooty. The photos of Ooty give you a perspective about all that it has to offer ranging from attractions to delicious cuisines! Again, browsing through these beautiful photos of Ooty will be a great way to relive the wonderful memories of a lovely holiday.Explore Ooty photo gallery, Ooty photos,
Ooty pictures
by Real Travelers of Ooty, view Ooty Sight seeing and tour photos. Explore inspiring pictures of landmarks, hotels, and
attractions in Ooty
, India.
Theme Destinations India:
Popular Themes in India at MakeMyTrip
MakeMyTrip Recommendations for You