{"Nainital":{"lat":"29.3803","long":"79.4636"},"Ranikhet":{"lat":"29.6434","long":"79.4322"},"Corbett":{"lat":"29.8801","long":"77.861"},"Haridwar":{"lat":"29.9457","long":"78.1642"},"Rishikesh":{"lat":"30.0869","long":"78.2676"},"Mussoorie":{"lat":"30.4599","long":"78.0664"},"New Delhi":{"lat":"28.6139","long":"77.209"},"Almora":{"lat":"29.5892","long":"79.6467"}}
YOU MAY ALSO LIKE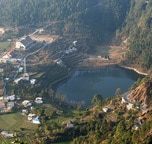 Highway to Nainital from Delhi (Online Only)
3 Days / 2 Nights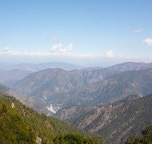 Quick Getaway to Nainital (Online Only)
1 Days / Nights
Nainital Photos, Nainital Pictures / Images, Nainital Photo Gallery : MakeMyTrip.com
query form
Customer Travel Reviews
Excellent Trip

By SUMESH GANDHI

The trip was excellent and all the bookings were handled efficiently and without any problems. It was a pleasure transacting through you.

Regards
Sumesh


..[+] More
Great Services

By SANDEEP BHIMEKAR

Thanks a lot for everything. My parent's trip was fabulous, they really enjoyed all the arrangements made by you and were really touched with the service extended by you before the trip and during the Trip. The hotels were good, however on few days the group in which with whom they had to travel was really bad.
Over all the Trip was fabulous. They are personally thankful to you for the extra ordinary efforts taken by you. They have in fact told me to specifically thank you and Make My Trip for taking extra care and for all the services extended to them during their trip. They have appreciated your efforts of calling them in Thailand and helping them out with the confusion of hotel bookings when they desperately needed your assistance. Thank you very much Noel for everything.

Warm Regards,
Sandeep Bhimekar

..[+] More
Tour Feedback

By Kiran Valvankar

Hello Jignesh/Saurabh,

Thanks to Make My Trip for the wonderful tour.
I am really happy with the service provided by Make My Trip. I have not faced a single problem in my tour so really thanks to Make My Trip for taking so much care.
Also I would like to thank Saurabh for co-operating with me for selecting hotels. He has lots of patience and thanks to Jignesh.

..[+] More
Nainital Photos
A picture is worth a thousand words! This is very well epitomized by the photos of
Nainital
. Photos of a Nainital are the first thing that you check out before planning a trip to the said Nainital. The photos of Nainital vividly depict its charm and appeal. The very essence of the attractions is captured by the incredible photos of Nainital. The photos of Nainital give you a perspective about all that it has to offer ranging from attractions to delicious cuisines! Again, browsing through these beautiful photos of Nainital will be a great way to relive the wonderful memories of a lovely holiday.Explore Nainital photo gallery, Nainital photos,
Nainital pictures
by Real Travelers of Nainital, view Nainital Sight seeing and tour photos. Explore inspiring pictures of landmarks, hotels, and
attractions in Nainital
, India.
MakeMyTrip Recommendations for You