Munnar Pothamedu Viewpoint Travel Packages - Sightseeing / Activities / Places Of Interest
Treat yourself to Munnar travel packages. Whether you're looking for a travel package to relax and indulge, special travels in Munnar with friends and family, a trip to your favourite chillout spot or a new adventure, you've come to the right place. Relive your life again and add a little spice to it with exciting Munnar travels. MakeMyTrip offers great deals and discounts on various vacation packages. Discover Munnar tourism, travel to Munnar Weekend Getaways and its various tourist attractions with Munnar holiday packages. Explore exciting Munnar honeymoon packages with luxury Munnar tour packages. Don't miss our best value deals for other travel destinations across India.Munnar Pothamedu Viewpoint Packages - Best offers on Tours & travel packages at MakeMyTrip. Click to book Munnar Pothamedu Viewpoint packages & get exciting deals for Munnar Pothamedu Viewpoint holiday packages.
Munnar Pothamedu Viewpoint Packages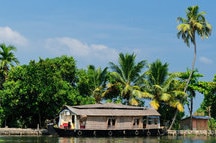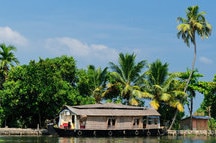 3 Days 2 Nights
Itinerary
Inclusions:
Call us toll free :1800-103-8800
Munnar Pothamedu Viewpoint Packages – Book Munnar Pothamedu Viewpoint Holiday Tour Packages at makemytrip.com
Munnar Pothamedu Viewpoint Packages - Traveller Reviews
About Munnar Pothamedu Viewpoint
Located around 6 km away from Munnar on NH 49, the Pothamedu Viewpoint is set amidst tea and coffee plantations and undulating hills. The vantage point offers a panoramic view of Munnar and adjoining valleys. It is a popular spot among trekkers, hikers and nature lovers for its pleasing scenic environs. If the atmosphere is clear, one can catch a glimpse of the Muthirapuzha River and Idukki Arch Dam, which is around 60 km away from Munnar. Adventure lovers can trek through the beautiful cardamom, tea and coffee plantations to reach this point.
Recommendations Holiday Packages at MakeMyTrip
{"Munnar":{"lat":"10.0889","long":"77.0595"}}
Munnar
12 June 2017, Monday
Chance of Rain
Max 20°
Min 16°
Feels like 18°
Mon

18°

Tue

19°

Wed

20°

Thu

19°

Fri

20°

Sat

20°

Sun

21°