Munnar Kolukkumalai Tea Estate Travel Packages - Sightseeing / Activities / Places Of Interest
Treat yourself to Munnar travel packages. Whether you're looking for a travel package to relax and indulge, special travels in Munnar with friends and family, a trip to your favourite chillout spot or a new adventure, you've come to the right place. Relive your life again and add a little spice to it with exciting Munnar travels. MakeMyTrip offers great deals and discounts on various vacation packages. Discover Munnar tourism, travel to Munnar Weekend Getaways and its various tourist attractions with Munnar holiday packages. Explore exciting Munnar honeymoon packages with luxury Munnar tour packages. Don't miss our best value deals for other travel destinations across India.Munnar Kolukkumalai Tea Estate Packages - Best offers on Tours & travel packages at MakeMyTrip. Click to book Munnar Kolukkumalai Tea Estate packages & get exciting deals for Munnar Kolukkumalai Tea Estate holiday packages.
Munnar Kolukkumalai Tea Estate Packages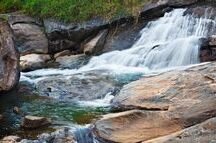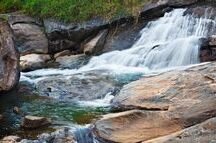 Call us toll free :1800-103-8800
Munnar Kolukkumalai Tea Estate Packages – Book Munnar Kolukkumalai Tea Estate Holiday Tour Packages at makemytrip.com
Munnar Kolukkumalai Tea Estate Packages - Traveller Reviews
About Munnar Kolukkumalai Tea Estate
Situated at a height of 7900 ft above sea level, Kolukkumalai Tea Estate is known to be the highest tea plantations in the world. The estate, located on Kolukkumalai Hills, is around 31 km from Munnar and takes almost 52 minutes to reach by Jeep. The place is popular for growing special flavoursome teas. It has an old tea factory, built in the mid 20th century, which still uses traditional technique of tea production. Visitors can sip different flavours of tea and buy fresh tea from the factory outlet. In addition to tea production, the hill is famed for panoramic views of the rolling hills and fresh air. At sunset, you can behold spectacular views of Kodaikanal town.
Recommendations Holiday Packages at MakeMyTrip
{"Munnar":{"lat":"10.0889","long":"77.0595"}}
Munnar
5 May 2017, Friday
Thunderstorm
Max 25°
Min 17°
Feels like 25°
Fri

25°

Sat

24°

Sun

23°

Mon

23°

Tue

22°

Wed

23°

Thu

23°