Mahabaleshwar Mahabaleshwar Temple Travel Packages - Sightseeing / Activities / Places Of Interest
Treat yourself to Mahabaleshwar travel packages. Whether you're looking for a travel package to relax and indulge, special travels in Mahabaleshwar with friends and family, a trip to your favourite chillout spot or a new adventure, you've come to the right place. Relive your life again and add a little spice to it with exciting Mahabaleshwar travels. MakeMyTrip offers great deals and discounts on various vacation packages. Discover Mahabaleshwar tourism, travel to Mahabaleshwar Weekend Getaways and its various tourist attractions with Mahabaleshwar holiday packages. Explore exciting Mahabaleshwar honeymoon packages with luxury Mahabaleshwar tour packages. Don't miss our best value deals for other travel destinations across India.Mahabaleshwar Mahabaleshwar Temple Packages - Best offers on Tours & travel packages at MakeMyTrip. Click to book Mahabaleshwar Mahabaleshwar Temple packages & get exciting deals for Mahabaleshwar Mahabaleshwar Temple holiday packages.
Packages For [Mahabaleshwar Travel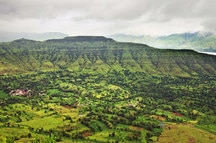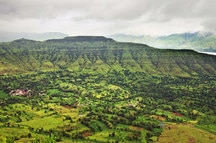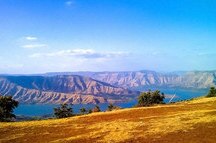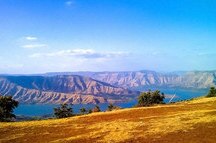 Mahabaleshwar Mahabaleshwar Temple Packages – Book Mahabaleshwar Mahabaleshwar Temple Holiday Tour Packages at makemytrip.com
About Mahabaleshwar Mahabaleshwar Temple
"Dedicated to Lord Shiva, Mahabaleshwar Temple is one of the most frequented pilgrimage sites for Hindus. A fine example of Hemadant architectural style, the temple was constructed in the 16th century under the aegis of Chanda Rao More dynasty. The shrine features Lord Shiva's trishul, damru, rudraksha and bed which are about 300 years old. Encircled by a 5 feet high stone wall, the beautiful Mahabaleshwar Temple is divided into two sanctums – the inner God's chamber and the outer central hall. The lingam is believed to have appeared here on its own, around 500 years old. The other important attraction of the temple is a square shaped raised platform. As per folklore, it is the place where Shivaji, the Maratha ruler, weighed his mother Jijabai in gold and gave away the gold in charity. On account of its religious and calm environs, many pilgrims visit this revered shrine for spiritual solace.
Recommendations Holiday Packages at MakeMyTrip
Mahabaleshwar
26 April 2017, Wednesday
Clear
Max 37°
Min 23°
Feels like 33°
Wed

33°

Thu

34°

Fri

36°

Sat

34°

Sun

33°

Mon

34°

Tue

33°
{"Mahabaleshwar":{"lat":"17.9307","long":"73.6477"}}