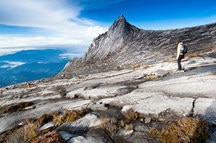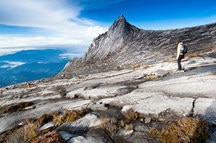 DEAL
Use GOMMT to book this package online & get instant discounts up to to INR 35000 per boo..
Know more
Call us toll free :1800-103-8800
Kota - Information About Kota Tourist Places, Attractions in Kota - MakeMyTrip.com
Kota Overview, India
Kota is now considered to be the industrial capital of Rajasthan. Varied industries include cotton and oilseed milling, textile weaving, distilling, dairying, manufacture of metal handcrafts, chemicals, fertilizers, and engineering equipment. Kota is also known for its industry of stone-polishing of its Kota stone which is available in variety of colors such as Kota brown, Kota blue etc. Kota stone and Kota saris are world famous.
There are various places which hold lot of attraction for tourists coming to Rajasthan namely Jagmandir Palace, City Fort and Palace, Rao Madho Singh Museum, Haveli of Deaji and Chambal Gardens, and more. Kota is known for its rich architectural heritage which aptly reflects the splendour of the bygone period. Kota has many exciting tourist attractions to enjoy and experience.
Kota has fertile land and vast expanse of greenery. There are numerous palaces and well kept gardens which add to the beauty of this historic city and is highly acclaimed by tourists. Lot of past glory is still retained in the form of impressive forts, resplendent palaces and majestic temples dating back over many centuries. Kota has numerous heritage hotels and resorts which are well equipped to meet the needs of the visitors. There are many restaurants which serve mouth watering authentic Rajasthani food as well as other cuisines.Kota - Read about Kota, Places to visit, Nightlife, Attractions in Kota. Explore Restaurants, Shopping centres and tourist places in Kota at MakeMyTrip.com.
Recommended Holiday Packages
Kota Map
{"Kuala Lumpur":{"lat":"3.16667","long":"101.7"},"Kota Kinabalu":{"lat":"5.98041","long":"116.073"}}