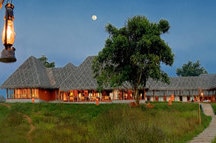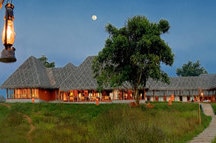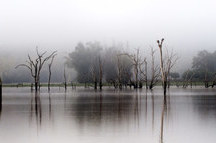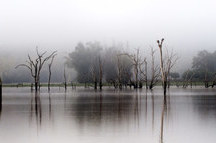 3 Days 2 Nights
Itinerary
Inclusions:
DEAL
Get 15% upto Rs.10,000 Cashback with ICICI Bank Credit Cards.BOOK ONLINE use HLDY15 & ge..
Know more
Call us toll free :1800-103-8800
Kabini - Information About Kabini Tourist Places, Attractions in Kabini - MakeMyTrip.com
Kabini Overview, India
Kabini River flows through the place. It is actually a tributary of Cauvery River. It flows through the Nagarhole National Park thus offering shelter to a wide variety of animals. This lovely jungle has animals such as leopard, gaur, tiger, antelope, crocodile, cobra, python, elephants etc. Kabini is a beautiful place away from the chaos and confusions of city life. Nagarhole was initially ruled by Lingayat kings of Kodagu. During the British rule the place assumed status of forest reserve.Post independence of India the Govt of India gazetted 285 sq km of area as Nagarhole Game Sanctury. In 1974 more land was added and now the total area is 644 sq km and now it has become a National Park. One can undertake wildlife safaris, treks and wildlife watching tours in the park. An elephant safari is particularly popular here. It is very rare that you will have bored moment here.
What is best about Kabini is the aura of tranquility as well as solitude which envelops this forest reserve. The place is so distant from the chaotic city life as well as traffic. The sounds and smells of the jungle will leave you mesmerized. Elephants can be seen in abundance here. Other animals which you will see are crocodiles, sloth bear, leopard, gaur (Indian bison), wild boar, antelope, sambar, wild boar, monkeys etc. The place is home to so many varieties of birds such as osprey, racket tailed drongo, stork, brown-headed fishing eagle, golden backed woodpecker and peafowl. There are actually 250 species of birds here. You can sit at the bank of Kabini river and see so many different kinds of birds. You can even go for walk on the established trek routes. A lot of people also book jeep safaris or elephant rides well in advance. This is an interesting way to travel around. Then you will also find circular bamboo boats. These are lined with hide of a buffalo and they will take you across the river. You can even cruise on a motorboat, sailboat or paddleboat.
Kabini is headquarters of world famous kheddah which means corralling of wild elephants for the domestication of the Royal stables known for agriculture. This takes place after every three to four years by the Maharaja. This happened till 1971. The forest around Kabini is still untouched and pristine.Kabini - Read about Kabini, Places to visit, Nightlife, Attractions in Kabini. Explore Restaurants, Shopping centres and tourist places in Kabini at MakeMyTrip.com.