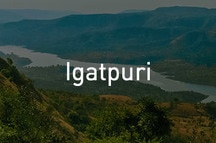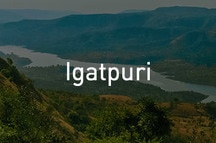 DEAL
BOOK ONLINE use NYSPL& get upto 25000 Off..
Know more
Call us toll free :1800-103-8800
Igatpuri - Information About Igatpuri Tourist Places, Attractions in Igatpuri - MakeMyTrip.com
Igatpuri Overview, India
Snuggled in the lap of the stately Sahyadris, Igatpuri in Nasik district is one of the most thrilling and challenging hill stations in the state of Maharashtra. Positioned at an altitude of 1,900 feet above the sea level, Igatpuri is naturally gifted with a thorny pebbly land, rolling cascades and tenuous timbered forests which offer a tranquil and peaceful environment. The attractiveness of Igatpuri is still unharmed by irrational modernization. It is a delightful hill station where the amusing morning serenades with the delightful shine of the regal sunrise, Igatpuri would be an unusual experience to the picnickers. This beautiful destination provides cool breeze amidst a lovely surrounding which soothes away the tension and strains of daily life. Igatpuri is renowned for its alluring temples and mouth watering vada pavs. Another important feature of this place is that it is a vital centre of Vipasana meditation, which provides a total course in the age-old customary art of meditation. The course is planned in a way to make the members speak to their inner selves and seek peace in this hustle and bustle. There is much about Igatpuri that one can observe. For that you must visit this enticing city and know more about Igatpuri and its mesmerizing beauty.Igatpuri - Read about Igatpuri, Places to visit, Nightlife, Attractions in Igatpuri. Explore Restaurants, Shopping centres and tourist places in Igatpuri at MakeMyTrip.com.
Recommended Holiday Packages
Igatpuri Map
{"Igatpuri":{"lat":"19.6973","long":"73.5609"}}