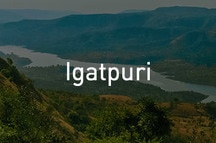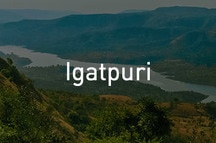 3 Days 2 Nights
Itinerary
Inclusions:
DEAL
Exclusive Online offer: Book Online and get Rs. 19 Off. Valid only for bookings made on ..
Know more
Call us toll free :1800-103-8800
Igatpuri Tour Packages - Book Igatpuri Tours, Igatpuri Tour India - MakeMyTrip.com
Igatpuri Tours, India
Besides a quaint town, Igatapuri is also a major railway station. It is further surrounded by Western Ghats. Owing to its elevation, Igatapuri is also home to some splendid waterfalls. These are around the Camel Valley region. Your Igatapuri tour will include visit to all the above mentioned places. While there you can also indulge in activities like walking, climbing the hills, trekking, chasing the waterfalls or bathing in various streams of Bhasta River. There are various Igatapuri tour packages available at MakeMyTrip.com. Many holiday packages to Mumbai and Nashik also include an Igatapuri tour. The hotels in Igatapuri are few but good. Your Igatapuri Tour will refresh you with the verdant and peaceful surroundings of this Maharashtra hill town. Igatpuri Tour India - Get discounted deals available on India Igatpuri Tour Packages at MakeMyTrip. Enjoy Igatpuri Tours, vacation Tours Igatpuri, Igatpuri Tourism at lowest prices. Also check our other theme destination packages.Igatpuri Tour Packages - Get best holiday deals on Igatpuri tour and holiday packages at MakeMyTrip. Enjoy Igatpuri Tours, Igatpuri holiday packages.