Best Time To Visit Thiruvananthapuram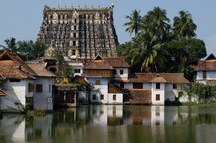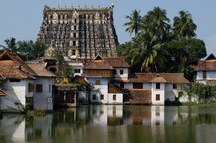 9 Days 8 Nights
Itinerary
Inclusions:
DEAL
BOOK ONLINE use HLDY15 & get upto 15000 off..
Know more
Call us toll free :1800-103-8800
Best Time To Visit Thiruvananthapuram - Best Season to Visit Thiruvananthapuram, India - MakeMyTrip
Best Time To Visit Thiruvananthapuram
Thiruvananthapuram is accessible to tourists for most time of the year. However, the best time to spend a fulfilling holiday in Thiruvananthapuram is during the winter time. At this time of the year, the weather is pleasant and ideal for sightseeing and enjoying the various activities Thiruvananthapuram has to offer. During the winter time, you can enjoy the outdoor activities without getting dehydrated or feeling the pangs of heat.Best Time to Visit Thiruvananthapuram - Read most and best popular time to visit Thiruvananthapuram, when the weather is wonderful. Check out the best month to visit Thiruvananthapuram, India.
Near By Thiruvananthapuram Locations
Thiruvananthapuram Map
{"thiruvananthapuram":{"lat":"8.52414","long":"76.9366"},"Kovalam":{"lat":"8.4004","long":"76.9787"},"Allepey":{"lat":"9.41262","long":"76.41"},"Thekkady":{"lat":"9.60311","long":"77.1615"},"Munnar":{"lat":"10.0889","long":"77.0595"},"cochin":{"lat":"9.93123","long":"76.2673"}}