IndiGo Airlines Popular Domestic Routes
IndiGo Airlines Popular International Routes
About IndiGo Airlines
IndiGo Airlines is one of India's largest airline networks with its prime focus being providing low fares, punctual arrivals, and departures and generous hospitality to its customers. Being one of the most reliable airlines since 2006, it has a fleet of 153 aircrafts, out of which 32 are new generation A320 NEOs, and three are ATRs. IndiGo Airlines connects to 48 destinations out of which seven are international.
IndiGo Airlines Offers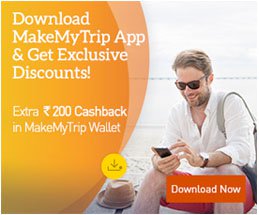 Get lowest airfare offers on IndiGo Airlines on all domestic routes in India.Best deals on IndiGo Airlines flight tickets at an exemplary prices. Online booking of IndiGo Airlines in very cheap prices.
Get this Offer
IndiGo Airlines Benefits
Zero Cancellation

100% Moneyback Guarantee if you cancel your ticket.

Best Fares

100% Moneyback Guarantee if you cancel your ticket.

Exclusive Deals & Discounts

100% Moneyback Guarantee if you cancel your ticket.

Customer Centric 24*7 Support

100% Moneyback Guarantee if you cancel your ticket.

My Wallet

100% Moneyback Guarantee if you cancel your ticket.

Refer and Earn

100% Moneyback Guarantee if you cancel your ticket.

Personalization

100% Moneyback Guarantee if you cancel your ticket.
IndiGo Airlines Flight Status
In keeping with their commitment to timeliness, IndiGo Airlines informs its travellers regarding any changes in flight

...

timing via SMS to provide a seamless and pleasant experience to all their passengers. Travellers can also check the flight status of their IndiGo Airlines flights on MakeMyTrip. Travelers can check their IndiGo Airlines flight schedule here.
more
Check Status

IndiGo Contact Information
IndiGo Address:IndiGo, Central Wing, Ground Floor, Thapar House, 124, Janpath, New Delhi – 110001, India
Airline e-mail:corporate@goindigo.in
Phone Number:099103 83838
Fax:+91 11-43513200

IndiGo Baggage info
Free checked baggage allowance for IndiGo flights for every adult and child includes: regular fare: 15 kgs, return fare: 15 kgs. The dimensions of the checked baggage should not exceed 62 inches in the sum of length, breadth and width. Passengers can book prepaid excess baggage 6 hours prior to departure at the rates mentioned on the company's official website.
Baggage Allowances
| Sector | Adult | Child | Infant |
| --- | --- | --- | --- |
| BOM-DEL | 15 kg | 15 kg | 0 kg |
| Sector | Adult | Child | Infant |
| --- | --- | --- | --- |
| HYD-BOM | 15 kg | 15 kg | 0 kg |
more

IndiGo Web check-in
Web check-in passengers can use the Baggage Drop Counter to check-in luggage quickly and easily. Travellers can

...

also save time by checking in at the priority counters for IndiGo at selected airports for a fee of Rs. 500. MakeMyTrip also provides web check-in services for the passengers of IndiGo.
more
Web Check-in

IndiGo Travel Insurance
TATA AIG General Insurance Company Ltd offers travel insurance for IndiGo passengers.

...

For a worry-free travel experience, passengers can get a Travel Insurance on the MakeMyTrip website or mobile app.
more

IndiGo Inflight Services
IndiGo Airlines offer paid meals in flights and offers alcoholic beverage for International Flights.

...

Travellers can also check the flight status of their IndiGo flights on MakeMyTrip.
more
Conditions of Carriage
Conditions of carriage vary according to sectors and depend on whether the flight is domestic or international. Bookings are the primary record of reservation in IndiGo's database. The airline allows carriage only to the customer(s) named in the booking. IndiGo provides a printed itinerary with a PNR (Passenger's Name Record) and details of the reservation. For international travel, the customer's passport must be valid for at least six months from the date of travel, including a valid visa for all travellers including children and infants. IndiGo has the right to refuse carriage to passengers, basis luggage size, shape and weight and also safety and operational reasons. The rule also applies to international flights. On domestic flights, 15 kilos of checked-in baggage is allowed. And the dimensions of the baggage should not exceed more than 158 cms in length, width, and height as a whole. On international flights, 20 kilos of free check-in baggage and a maximum weight of 32 kilos is allowed.
Visa Information
Nationals of India, Bhutan, and Nepal are exempted from visa for travel between the three countries. Merchant Seamen who are nationals from India, Bhutan, and the Maldives do not require a visa as well. Customers who have Person of Indian Origin (PIO) Cards or Overseas Citizen of India (OCI) registration certificate are also exempted from a pre-obtained visa.
Visa Verification
Visa verification is done for travel to UAE, Oman, and Qatar. Customers who travel to Dubai are required to verify their visas. And passengers travelling to Qatar on Tourist/Employment visas are also expected to get their visas validated. All passengers with tourist visas must have a return ticket. As far as visas issued in India are concerned, if a visa is acquired from an agency or a service provider, one must provide his/her PNR and other relevant specifics to his/her visa issuing agency so can get OK to Board message inserted on the PNR.
Other FAQs (General Information)
IndiGo has the Airbus A320-200 CEO & NEO aircraft and the ATR 72-600 aircraft. The Airbus A320 has a seating capacity of 180, and the ATR Fleet has a seating capacity of 74 people. The airline offers a selection of snacks and beverages that are for sale onboard. Passengers are also allowed to bring their snacks and non- alcoholic beverages to the flights. IndiGo uses SMS (Short Messaging Service) to alert the passengers of potential flight delays. However, IndiGo maintains the right to cancel or delay a flight without prior notice. The customer's right to refund will only be applicable if the flight gets rescheduled an hour before the original time or is delayed by two hours or more. Therefore, it is strongly recommended that customers provide a correct phone number and email address. Customers with Visa, Master, and Amex Cards can pay for their bookings with their credit or debit cards. Visa Debit Card customers are required to activate 'Verified by Visa' with their respective banks.
How to Book
IndiGo aims to provide stress-free experience to their customers all along. Customers have access to information, customer care, etc. through the Indigo website or mobile application. A 24/7 IndiGo Call Centre is also available with the numbers: +91 99 10 38 38 38 or +91 124 6613838 Customers can also book their tickets at any IndiGo Airport Counter or through any travel agency. IndiGo often goes live with Sales where it provides special fares for certain sectors. As a norm, the airline does not accept personal cheques for payments. A mobile number is mandatory for booking a flight. It does not allow animals on its aircraft. Changes to the name, origin of travel and destination of travel are not allowed. Changes to date and time must be made two hours before the scheduled departure. With the difference in fare, passengers get a credit that can be applied to travel in IndiGo for twelve months from the date of issue or get a refund on their card.
Board of Directors
Mr. Devdas Mallya Mangalore – He is the Chairman and Non-Executive Independent Director of IndiGo and is currently serving on the board of some other organizations as well. His career spans over 36 years with substantial work experience in banks
Dr. Anupam Khanna – He is a Non-Executive Independent Director with the Airline and has served as the Chief Economist for Shell International in London and has also worked in World Bank.
Mr. Rahul Bhatia – He is a Promoter and Non-Executive Director. Rahul has more than 25 years of experience in the travel industry and is responsible for new business initiatives in IndiGo.
Mr. Rakesh Gangwal – He is an American citizen and a Promoter and Non-Executive Director at Indigo Airlines. He has more than 30 years of experience in the aviation industry. He was an Executive Vice President in Air France and also was the President and the Chief Operating Officer of US Airways Inc.
Ms. Rohini Bhatia – She is a Non-Executive Director with diverse experience in the travel industry. She is currently the director of InterGlobe Foundation, Navigator Travel Services Private Limited, and many others.
Mr. Devdas Mallya Mangalore – He is the Chairman and Non-Executive Independent Director of IndiGo and is currently serving on the board of some other organizations as well. His career spans over 36 years with substantial work experience in banks
Mr. Aditya Ghosh – He is the President, Director and Head of Operations and Management at IndiGo. In the past, he has served as the General Counsel for InterGlobe Enterprises.
IndiGo Flight Schedule
IndiGo's flight schedule is subject to regulatory authority approvals and change(s) without prior notice. These are daily flights to Delhi from many sectors. The departure time from Ahmedabad to Delhi is 5:05 am and the arrival time is at 6:45 am. The departure time for the last flight from Ahmedabad is 10 pm and the arrival time in Delhi is 11:35 pm. The departure time from Bengaluru to Delhi is 4:00 am and the arrival time is 6:50 am. The departure time of the last flight from Bengaluru is 11:05 pm and the arrival time at Delhi is 1:55 am.
IndiGo Destinations
Agartala is a place where one can visit the Gondacherra Wildlife Sanctuary or the Jagannath Temple. There are two hotels where one can stay, namely, Ginger Hotel and Hotel Welcome Palace.
Ahmedabad is great during Makar Sankranti Festival, and there are many temples to visit. One can stay at Radisson Blu Hotel Ahmedabad or Novotel Ahmedabad.
Bengaluru has great weather. One can go to Cubbon Park or St. Mark's Cathedral, and stay in Ibis Bengaluru City Centre or The Oberoi, Bengaluru.
If one enjoys music and poetry, he/she can visit Delhi, and see the wonderful Lotus Temple or Humayun's Tomb and also stay in the Taj Palace Hotel or The Oberoi, Delhi.
International Reservation Offices
IndiGo's international reservation offices in Asia are in UAE (Dubai/Sharjah), Qatar, Oman, Bahrain, Bangladesh, Nepal, Sri Lanka, Thailand, Tokyo, Singapore, Kuwait, and Israel. In the United States, their reservation offices are in Los Angeles, Chicago, New York and Houston. In Canada, the offices are in Toronto and Vancouver.
Awards for IndiGo
IndiGo has been considered to be a 'Great Place to Work for in India' consecutively from 2008 to 2015. And it was also given the award of Aon's Best Employer in 2016 and 2017.
Travel Classes
The Airbus A320 is a one-class structure of the Economy class. One has to pay more for Emergency Exit Row seats.
Service you can Expect
Their low-cost is compared according to the global standard of low airfare. To make air travel easier for passengers, Indigo provides not only multichannel direct sales through online flight booking, call centers, and airport counters but also an IndiGo app for Android and IOS where one can check his/her flight status online.
Popular Routes
The most common routes are Ahmedabad to Delhi, Ahmedabad to Mumbai, Bengaluru to Delhi and Kolkata to Bengaluru.
What sets IndiGo apart
To maintain a higher level of customer service, IndiGo airlines has an 'ifly' facility that provides real-time training experience to recruits. IndiGo also provides their company staff with a healthy work-life balance so that they can stay highly motivated. This service is very people-friendly.
IndiGoReach is their CSR (Corporate Social Responsibility) initiative focusing on raising the standards of children and education, women empowerment and also giving importance to the environment in all parts of the country even in areas where IndiGo services are not available, as they believe in the collective good of the people.
IndiGo Airlines FAQs
Q: How many routes served by IndiGo Airlines in total ?
A: There are around 325 Routes
Q: What's the best date to travel when I can get the lowest fare from IndiGo Airlines ?
A: 02 Apr 2018 is the cheapest date with lowest fare by IndiGo Airlines.
Q: What's the cheapest fare by IndiGo Airlines ?
A: Rs. 995.0 is the cheapest fare for Chennai to Hyderabad on 02 Apr 2018 by IndiGo Airlines.